WVU Will Have a Very Special Guest in Morgantown This Week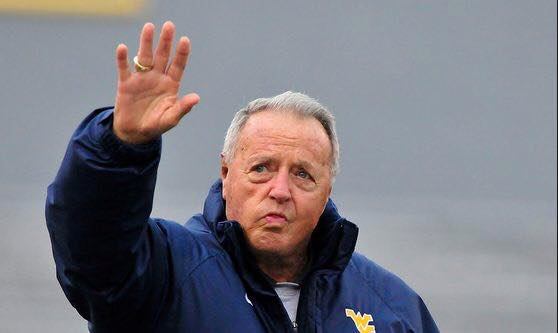 We're coming up on homecoming weekend at WVU and there will be a very special guest in Morgantown as part of the festivities.
This Saturday West Virginia University will honor the 50th anniversity of the 1969 Peach Bowl Team. College football coaching legend Bobby Bowden just so happened to be the offensive coordinator on that team.
According to reunion organizer Mickey Plumley there will be 36 players, coaches and staff members in attendance for the event. That includes Sen. Joe Manchin who would have been a senior quarterback on the team, but injuries forced him to give up his football career sooner than he would have liked.
Bowden, who is just over a month away from his 90th birthday, was the head coach at WVU from 1970 to 1975, compiling a 42-26 record before leaving for Florida State in 1976.
In Bowden's final season in Morgantown, the Mountaineers went 9-3 including a win over North Carolina State in the Peach Bowl. They finished ranked No. 17 in the final Coaches Poll and No. 20 in the final AP Poll.
More Stories on WVU Football:
It's set to be a special Saturday in Morgantown and having a living legend like Bobby Bowden in the house only adds to it.