WVU Loses a "Wild" Game to Texas to end Season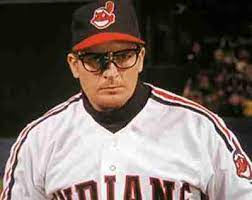 The Mountaineer's valiant effort against the #2 ranked team in the nation fell short tonight as Texas survived by scoring 3 runs to West Virginia's 2 runs.  The game came down to pitching and more specifically, control.  Watching the first three innings was like watching Ricky Vaughn pitch in the 1989 movie, "Major League."  Jacob Watters, the Sophomore hurler from Rocky Gap, Virginia, only lacked the glasses in his imitation of Ricky "Wild Thing" Vaughn.  He was literally unhittable, but as much as the batters had trouble making contact with the ball, Watters had trouble making contact with the strike zone.  He struck out 8 batters, mostly swinging, but at the same time, he walked 4 batters.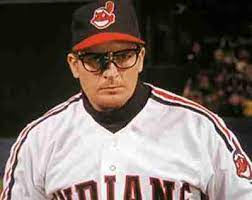 Texas was able to score their first run without the benefit of a hit on a wild pitch Watters threw after walking the bases loaded.  His pitch count was so high that he was pulled after only 3 innings of throwing no-hit ball.  He was replaced by Madison Jeffrey, the Junior from Barboursville, WV.  Jeffrey was nearly as overpowering as Watters, but he also suffered from the same problem of hitting the strike zone and walked 5 batters while striking out 2.
The Texas pitcher, one of the best in the nation, was much more consistent with hitting the strike zone.  As a result, he only had one inning of trouble when the Mountaineers scored 2 runs in the top of the 5th to take a 2-1 lead.  Those 2 runs came just after WVU's Austin Davis, from Orlando, Florida, robbed a Texas hitter of a grand slam home run by leaping as the ball went over the wall, catching it, and bringing it back into the ballpark as he fell to the ground.  It was a spectacular play.
However, the lead would not hold up because in the bottom of the 6th the Longhorns combined a few hits with free passes to take a 3-2 lead which held up.  Noah Scott, the redshirt Sophomore from Scott Depot, WV came and threw strikes to keep the score close, but the WVU hitters couldn't push across another run.  They made a valiant effort in the bottom of the 8th when Kevin Brophy, the fifth-year senior from Randolph, NJ walked, stole second and third, but was left stranded after a strikeout ended the game.
For the game, WVU struck out 14 batters, but gave free passes to 10 batters, and threw 2 wild pitches.
The season for the Mountaineer baseball teams came to an end, but the team appears to be loaded for next year, especially with hard-throwing pitchers.  Now, if we can just get them to throw a little more like Nolan Ryan and a little less like Ricky Vaughan.