WVU Gold-Blue Spring Game Cancelled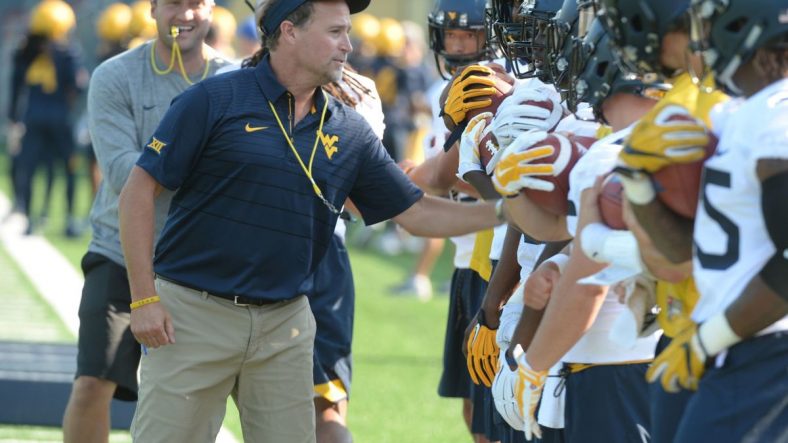 News broke from the West Virginia University athletic department that the WVU Gold-Blue Spring game has been cancelled with no plans to reschedule.
MORGANTOWN, W.Va. – Due to impending wintry weather being forecast for the Morgantown area on Saturday, April 7, the 2018 Gold-Blue Spring Football Game has been cancelled and will not be rescheduled.

Tickets sold to fans in advance of the spring game will be automatically refunded by the Mountaineer Ticket Office if paid by credit card or check. Fans who paid cash should contact the Mountaineer Ticket Office at 1-800-WVU GAME to initiate their refund process.

"Fan and player safety have to take priority. When you have snow predicted for much of the state on Saturday, we need to take the utmost caution to assure the safety of our student-athletes, while also avoiding elements that are problematic for our fans," Director of Athletics Shane Lyons said. "You would expect to not have to worry about snow accumulation in April, but that's the forecast. After much consideration, we made this decision for the safety of all involved."
With the amount of injuries that were recently suffered by the Mountaineers, this could be good news. Even though Dana Holgorsen did not admit this, there is a great chance he jumped at the chance to cancel this game and avoid further injuries.
It's a downer to miss out on the money that would have been raised for the WVU Children's Hospital from ticket sales.
West Virginia has not been able to get the massive draw to spring games like other programs. Only 6,415 were in attendance for the 2017 spring game. For instance, modest programs like Kansas State and Texas Tech drew double the amount West Virginia did. Even Pitt drew 7,076 fans.