WVU Baseball Defeats Ranked Maryland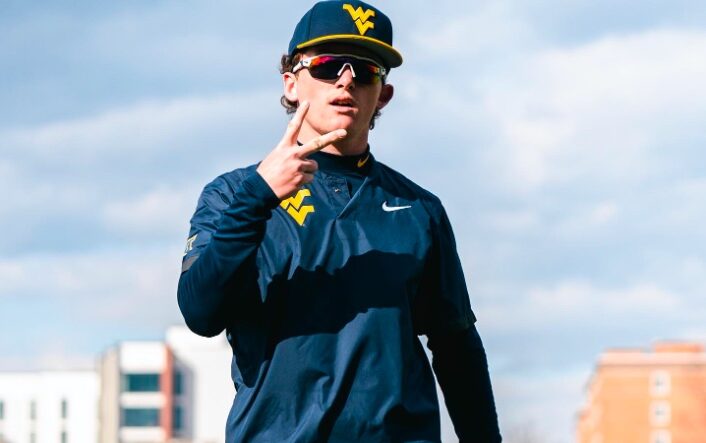 COLLEGE PARK, MD.—–It's early but the West Virginia Mountaineer baseball team (2-2) looks like it's headed in the right direction after knocking off No.14 Maryland on the road 8-6 spoiling the Terrapin home opener Tuesday. After whipping Georgia Southern on the road Sunday 13-4, the Mountaineers traveled to Maryland and ruined the Terrapin opener behind several freshmen who did the heavy damage.
The Mountaineer offense didn't waste any time when they scored five runs in the top of the first knocking out their starting pitcher and getting into their bullpen early. WVU led 7-0 at one point in the third inning.
The first four West Virginia batters reached base on singles and a pair of walks. Caleb McNeeley doubled, knocking in the first two runs. Designated hitter Logan Suave doubled the lead with an RBI single to 4-0. Leadoff hitter Braden Barry walked with the bases loaded when he came to bat for the second time in the first inning giving WVU a 5-0 lead. 
Freshman pitcher Robby Porco, who got the win for WVU, collected his first of the season. He pitched five innings, giving up only five hits, two runs, two walks. He struck out three. Redshirt freshman David Hagaman threw two innings of shutout ball giving up only one hit.
WVU continues its road trip traveling to Tucson Arizona for a three game series against the Arizona Wildcats. The first game will be Friday Feb. 24 at 8 p.m.
The game can be watched on the Pac-12 streaming service.