WVU Adds a Homegrown Recruit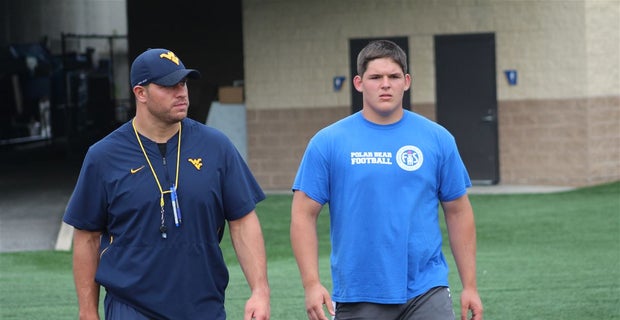 West Virginia added another Fairmont Senior Polar Bear when they received a commitment from three-star lineman Zach Frazier. The homegrown recruit chose the Mountaineers over Stanford, Virginia Tech and Wake Forest.
When Neal Brown lands a commitment, he fires off a "Let's Go" tweet. Over the weekend he fired off several of them with one of them being followed with a #Homegrown. There was much speculation on who the recruit would be, but it just so happened to be the stud lineman just a short drive down I-79.
Despite not being one of the WVU official visitors over the weekend Frazier still made his decision. He was on campus last Friday and it was well established that he would be making his decision soon. When he cancelled his trip to Blacksburg this past weekend it looked like a good sign for the Mountaineers.
The proud West Virginian made his announcement on West Virginia Day. And that was no accident.
Congratulations Zach and we can't wait to see you in that Mountaineer uniform.