West Virginia Would Have a National Championship if Bobby Bowden Stayed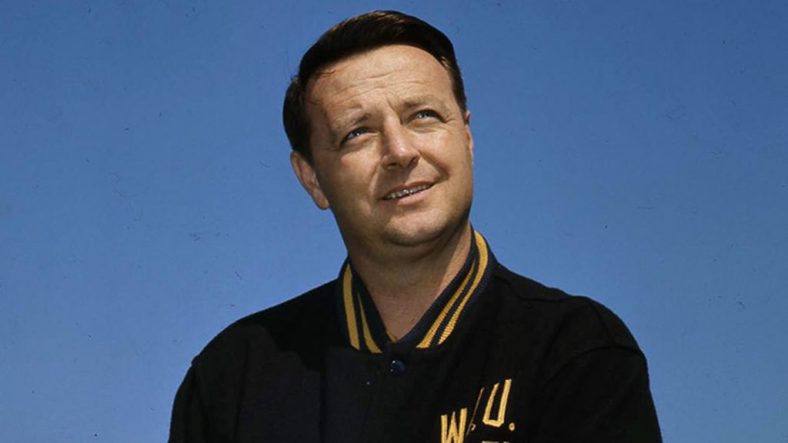 West Virginia University will honor the 1969 Peach Bowl team during the WVU/Texas game on the 50th anniversary of the team's 14-3 win over the South Carolina Gamecocks.  Bowden was the Offensive Coordinator for the 10-1 team in 1969 and took over as Head Coach the following year.
As the Head Coach of the Mountaineers, Bowden went 42-26 overall and led his 17th ranked West Virginia team to a 9-3 and a win in the Peach Bowl in 1975, his final year at WVU.
Although Bowden had incredible highs at West Virginia, he also experienced extreme lows.  During a 4-7 year for the Mountaineers in 1974, the rabid fanbase in Morgantown attempted to run Bowden out of town.  Students put up bed sheets that read "Bye Bye Bobby" in their dorm windows, there were "Bowden Must Go" signs outside of the stadium, and fans went so far as to put a For Sale sign in his yard at his home.
Bowden, according to an MSN Report, made up his mind that it was time to leave Morgantown if another position became available: "What I did in '74 was I saw how quick people will turn on you. I saw how quickly my friends would turn on you. How quickly people who used to invite me to their parties quit inviting me.  I remember saying to Ann (his wife), 'If you and I ever get a chance to leave here, and not that we are, but we have every right in the world to because people are fickle and this is a fickle profession."
Following a successful year at WVU in 1975, Florida State came calling.  Florida State's football program was in a state of despair, having gone 4-29 the three years prior to 1976.  Bowden, who made $35,000 a year as the Head Coach of the Mountaineers, decided to take a $2,500 raise per year and a fresh start closer to home in the South.
When Bowden left Morgantown, West Virginia lost one of the best minds and most successful coaches in college football history.  West Virginia fans ran off 346 wins, 12 ACC conference championships and 2 national championships.  Although Bowden didn't particularly like the cold weather and wanted to eventually end up in his home state of Alabama, there is little doubt that Bowden would have stayed if he was treated better while at West Virginia University.
According to Bowden, "We came one minute close to not going. We had four children attending West Virginia University. We were winnin' games and goin' to bowls. Florida State was going 0 and 11. And so why would you go down there? Strictly to go home. Ann (his wife) and I, we thought about it. They offered us the job and we wasn't even thinking about going. We can't afford to leave West Virginia with our children up here. And at the last minute we said, 'Let's go home.'"