Why West Virginia Might Beat Alabama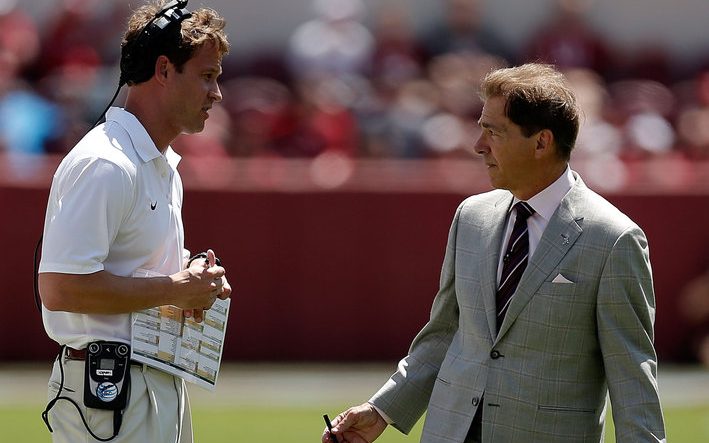 We've seen lots of Mountaineer miracles over the years. This one would certainly be near the top!
Check it out:

The West Virginia Mountaineers are heading into this Chick-fil-A Kickoff game against the Alabama Crimson Tide with a snowball's chance in hell in the view of the casual fan. Since the three-time BCS Bowl winners were annexed into the Big 12 Conference in 2012, an overall record of 11-13 with a conference record of 6-12, including an away loss to the Kansas Jayhawks last year, has labeled the program as in-over-its-head. A label that is not unfounded especially with the major contributing factors being a sheer lack of depth roster-wide due to several years of attrition and a number of assistant coaching changes causing instability in Head Coach Dana Holgorsen's program.
Nick Saban's program, however, looks to be the gold standard in college football. At least until recently. The West Virginia native has coached Alabama to win three of the last five BCS National Championships and looked to be on their way to another until the unthinkable happened. After accepting a consolation prize in the form of a BCS Sugar Bowl bid, the Oklahoma Sooners handed the Tide their second consecutive loss.
Even still, the spread is -27.5 in favor of Nick Saban's side which means Vegas believes either Alabama will take care of business or that the general public is so inelastic to the odds that the spread could be -100.5 and Joe Schmuck still would take a flyer.
The great thing about sports is that dumb things happen. Silly, inexplicable things that should never happen often do in our beloved realm of sports and they lead to the most precious of moments. Those moments are why we watch. The italicized dream certainly falls under that category. A victory for the West Virginia Mountaineers in the Georgia Dome would send shock waves across the nation and be received graciously by the lovers-of-chaos as an early, unexpected gift normally reserved for November nights serenaded by Joe Tessitore.