West Virginia Dominates Boston University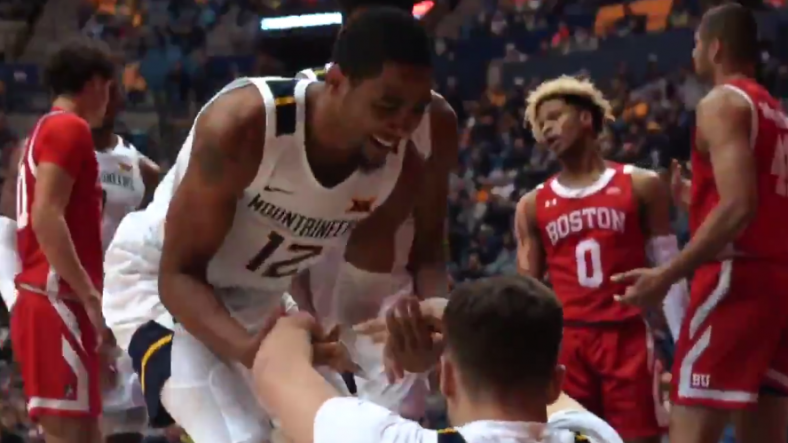 The West Virginia Mountaineers beat the Boston University Terriers 69-44 to move to 4-0 on the season.  The Mountaineers were led by the sensational Freshman forward Oscar Tshiebwe, who had a double-double and finished the game with 21 points (9-11 FG) and 10 rebounds.
Jermaine Haley added 13 points and Derek Culver had 10 points and 4 rebounds.  The Terriers were led by Walter Whyte, who finished with 13 points and 4 rebounds.
West Virginia will next play Tuesday against Northern Iowa in Riviera Mayo, Mexico at the Hard Rock Hotel.  The game will starts at 8:30PM and will air on the CBS Sports Network .  The following night, Wednesday November 27, the Mountaineers will play either South Carolina or Wichita State in the final game of the Cancun Challenge.