WATCH: Former Mountaineer Tarik Phillip Goes for 48 in NBA G League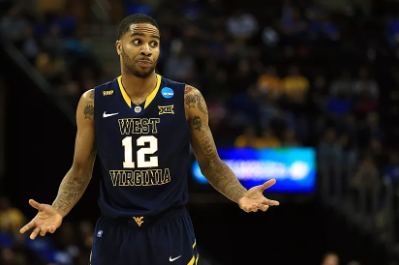 Jevon Carter isn't the only guard in the Memphis Grizzlies system with WVU roots. Former Mountaineer Tarik Phillip goes for 48 for the Memphis Hustle.
On the season Phillip is averaging 13.5 points, 4.0 assists and 4.5 rebounds for the Hustle.
How could would it be to get Phillip up on the Memphis Grizzlies roster to reunite with former teammate Jevon Carter? If he keeps putting up 40 points they'll have no choice but to call him up, just hopefully it's not at Carter's expense.
While there were no lottery picks on the recent WVU teams, they are loaded with players that are playing professionally. Phillip is not just playing professionally, but he is able to put up 48 points while doing so.