Updated Waiver Guidelines May Decrease Chances of Immediate Eligibility for Transfers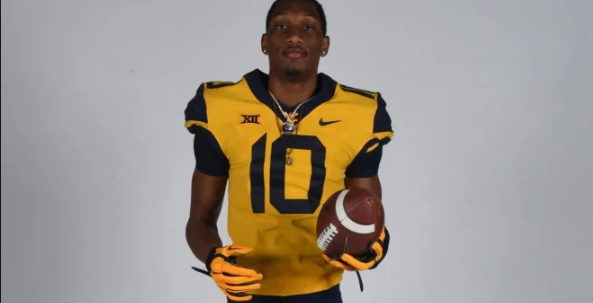 As reported by Dan Wolken of USA Today Sports, the NCAA Division I Council announced changes to waiver guidelines for transfers on June 26th.
Seemingly a response to the recent frequency of student-athletes transferring and requesting waivers, the updated guidelines may make it more challenging for transfers and prospective transfers to receive immediate eligibility to play.
NCAA rules require undergraduate transfers to sit out for one season at their new school unless the student-athlete meets certain requirements for a waiver which allows them to play right away.
One of the biggest changes to the waiver guidelines, as Wolken points out, is the new language. More specifically, the addition of two words to the rule instituted by the NCAA in 2018 that "would allow waivers to be granted on a case-by-case basis by the committee if the athlete could demonstrate 'documented mitigating circumstances outside of the student-athlete's control and directly impacts the health, safety or well-being of the student-athlete.'"
Now, instead of documented mitigating circumstances, the guidelines require student-athletes to demonstrate "documented, extenuating and extraordinary circumstances…" It may be just two words, but they could hold a lot of weight in student-athletes' waiver requests.
Perhaps the NCAA feels like their new approach to waivers and transfers in general, which caters more to student-athletes, has backfired. Wolken reports that transfers across all NCAA sports increased from around 150 in 2017-18 to 250 in 2018-19, the latter being the year that the NCAA instituted the transfer portal and waiver guidelines.
The changes likely also have to do with the public questioning recent waiver exceptions and waiver denials, such as quarterback Tate Martell for the former and tight end Luke Ford for the latter.
Additionally, student-athletes originally could be granted waivers on the broad grounds of "egregious behavior by a staff member or student at the previous institution" but now may have to provide more specific documentation.
Other changes announced by the NCAA includes more specific language for student-athletes who request to transfer and claim that a coach "ran them off." Such student-athletes may need further, documented proof of such a situation to be granted a transfer.
The new guidelines also require more documentation for student-athletes who request transfer on the grounds of illness, injury or pregnancy, be it themselves or a family member.
These changes could lead to a decrease in the number of waivers granted to and requested by student-athletes/schools. That would likely mean more transfers sitting out the first year, which may deter student-athletes from transferring at all.
While the opportunity to play immediately upon transferring may seem enticing, WVU wide receiver and former Alabama transfer T.J. Simmons recently spoke to MetroNews about the positives to sitting out a year.
"I had a lot to learn leaving Alabama and coming to this place," said Simmons. "Sitting back and not having the pressure of playing, being able to learn from the coaches and learn tidbits from everyone here, it helped me a lot."
Simmons also believes that players are going to transfer whether they have to sit a year or not.
For WVU, transfer wide receiver (from Temple) Sean Ryan continues to wait on his waiver request to play next season. Ryan's reasoning, according to Alex Hickey of West Virginia MetroNews, has to do with multiple coaching changes that took place for the Owls. There's also quarterback Jarret Doege who transferred from Bowling Green amid a coaching coach and who has three years to play two seasons.