Up Next? Chris Mayo!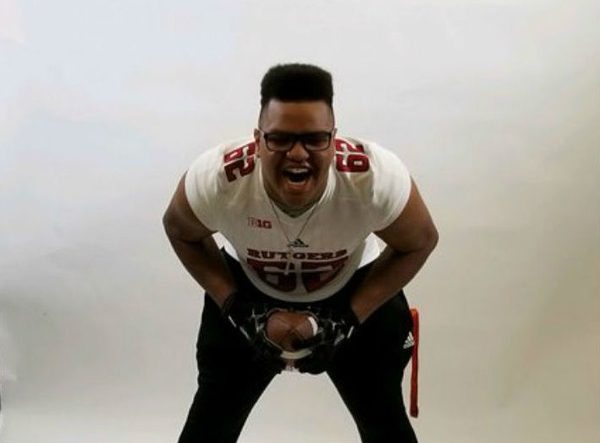 Chris Mayo is a MAN.  At 6'5 300 pounds, the 4 star offensive lineman from The Peddie School in Hightstown, New Jersey is a mammoth of an athlete.  He's not just huge, though, he's also an ultra-skilled pass and run blocker as well.  Aaron Lewis, the 4 star WVU commit, claimed tonight on Twitter that Mayo might be next to sign with West Virginia University.  Lewis posted a message that read "New Era" and tagged 2020 WVU football commits Reese Smith, Devell Washington and Garrett Greene.  Greene asked, "Who joining next?"  Lewis' answer?  Chris Mayo!
Mayo's potential commitment would not only be huge from the standpoint of landing a big-time offensive lineman for next year's class, it would also likely tip over the dominoes of other highly-ranked New Jersey players Tarik Austin-Cave and Tarheeb Still.  In other words, Mayo's commitment would be huge.  
Mayo has offers from 17 of the most elite football programs in the country, including Auburn, Nebraska, North Carolina, Tennessee, Notre Dame, Penn State, etc.  He also received an offer from a program that is far from elite, Pitt.  Mayo most recently visited WVU on February 26th of this year.  The signing of Lewis, in addition to Mayo, Austin-Cave and Still would lead to the massive opening of a New Jersey to West Virginia pipeline that could benefit the Mountaineer program for years to come.