Top WVU Target Makes His Commitment Decision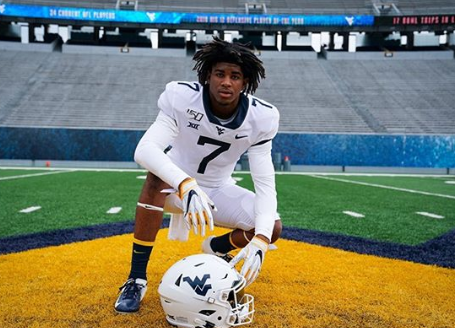 Bryce Gowdy, the 6'2 207 pound four star wide receiver from Deerfield Beach, Florida, recently cut his list of possible schools to four.  Georgia Tech, Syracuse, Florida State and West Virginia were the final four of twenty eight schools that offered him a scholarship.
https://www.instagram.com/p/BzuBpFKA_Hc/?utm_source=ig_web_copy_link
According to Koda Hedrick of Mountaineer Sports, "Gowdy recently competed in the Rivals Five-Star Challenge where he went head-to-head with some of the top defensive recruits in his class. Adam Gorney of Rivals ranked Gowdy number five in his list of top receivers for the event, describing his route running as "really sharp" and his ability to "stretch the field to make plays or use his excellent hands with corners draped all over him on shorter routes."
Moments ago, Gowdy decided to commit to Georgia Tech.
https://twitter.com/BuzzTalkRadio/status/1156325072484917249?s=20
Although Gowdy will not play for the Mountaineers, we wish him all the luck at Georgia Tech.