This Team Will Hang Banners in the Coliseum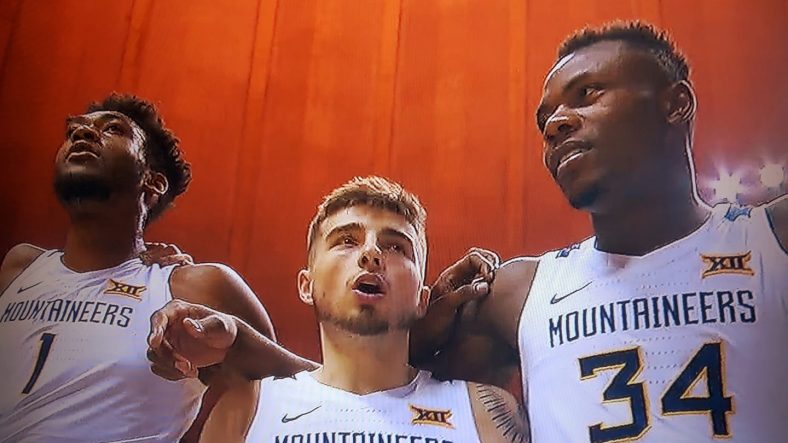 Most West Virginia basketball fans forget all about the misery that was last season.  After a 3-0 start, an early glimpse of Freshman Oscar Tshiebwe's potential dominance and Gabe Osabuohien becoming immediately eligible to play this season, there is a lot to be be excited about and last season is a mere blur in time.
In addition to Oscar Tshiebwe, Huggins added his top two shooting guard targets with the additions of JUCO studs Sean McNeil and Tajzmel "Taz" Sherman, who have impressed early, and Miles McBride, who looks more like a seasoned veteran than a raw Freshman.
These four key players added to an already exciting roster that includes Derek Culver, one of the top remaining players in the Big 12, Jordan McCabe, WVU's undisputed floor general and leader, Emmitt Matthews, Jr., who Huggins refers to as "the most improved player on the team", Jermaine Haley, who was spectacular in the final 10 games of last season, as well as key reserves Chase Harler, Brandon Knapper, Logan Routt and the newly-eligible Arkansas transfer Gabe Osabuohien.
Although this team has modest expectations from "experts" – picked to finish 5th in the conference by Big 12 coaches – the Mountaineers have huge expectations for themselves behind closed doors.
This is a Bob Huggins' team capable of incredible success this season.  Their lack of perimeter scoring has been addressed, their depth deficiency has been addressed and Huggins finally has a cohesive group of players that are prototypical Huggins' guys.  The West Virginia roster is loaded with tough, defensive-minded, interior rebounders who put the team before themselves.
Bob Huggins promised he would fix the mess that was last year's team and he has certainly accomplished that.  This is a brand new team, a brand new year, and anything less than a Sweet 16 appearance will be a major disappointed for the team and the people of West Virginia.
Huggins likely doesn't have many years left on the sidelines of the Coliseum and this team gives him as good of a chance to win the National Championship as any team he's ever coached.  Huggins, who has won 860 games in his long and illustrious career, has led his teams to nine Sweet 16 appearances, four Elite 8 trips and two Final Fours.
The 2019-2020 version of West Virginia basketball has the leadership, the talent, the coaching and the cohesiveness to to make it to the Sweet 16 and even advance to the Elite Eight, Final Four or even a National Championship.
The first ten games of the season look very winnable and a 10-0 start looks likely before a huge game in Cleveland against Ohio State and a game at Kansas opens the Big 12 conference schedule.  This team will face challenges and a difficult schedule, but this is a team capable of putting Bob Huggins back in a deep run in the NCAA Tournament and perhaps his first ever National Championship.