The Mountaineers Can (and Will!) Turn This Season Around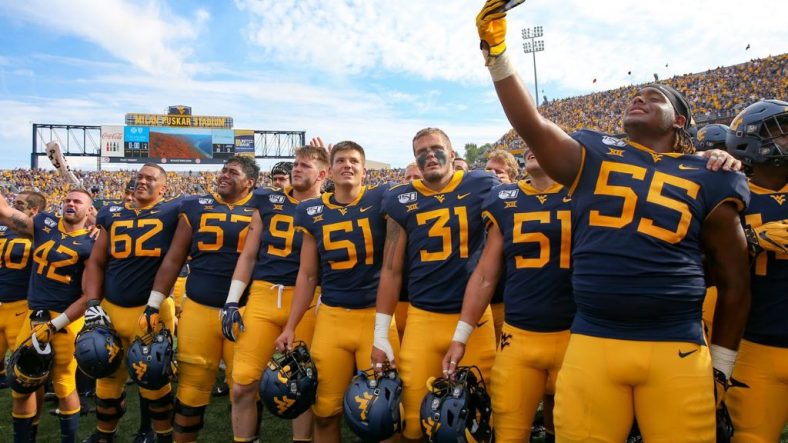 The 2019 season has just begun, but two games in and some fans are ready to throw in the towel.  There are a lot of analogies here ("the season is a marathon, not a sprint", etc.), but the reality is that West Virginia's season is not over.  A disappointing loss at Missouri was expected.  That loss doesn't define Neal Brown as a coach and it certainly doesn't define the players on the team.
There have been a lot of disappointments in this young season.  The offense is filled with deficiencies and question marks, but this is a young, inexperienced group that will improve.
The offensive line and rushing game, in particular, have so much room for growth.  Remember, the running back position was one of the brightest spots at the beginning of the year and was considered to be a real strength of the team.  Kennedy McKoy and Martell Pettaway, both outstanding and accomplished running backs, haven't forgotten how to run the ball.  Alec Sinkfield and Leddie Brown, two young running backs with an abundance of talent, are very capable of producing at an extremely high level.
The running back position is too deep, too talented to continue to struggle.  In addition, the offensive line, despite their incredible struggles early in the season, have nowhere to go but up.  Neal Brown has said that left tackle Colton McKivitz is the best player on the entire team and guard/center Josh Sills is among the best, most consistent Mountaineers.  2/5ths of the offensive line are legit, above average Big 12 linemen.  Mike Brown, Chase Behrndt and Kelby Wickline, the other three starters on the offensive line, must improve and Matt Moore, the offensive line coach, has undoubtedly challenged them to step up and grow from the first two games.
When WVU gets the running game going, and they will figure it out and get it going, many of the other issues will instantly be solved.  Austin Kendall, who was pressured and forced to make difficult throws against Missouri, will be able to settle in the pocket and throw strikes when defenses have to be concerned about the running game.
The season is far from over.  No Big 12 opponents outside of Oklahoma and perhaps Texas are unwinnable games for WVU.  North Carolina State, who has outscored their opponents 75-6 in two wins this season, will be an outstanding opportunity for the Mountaineers to prove that there is a lot of games left to be played, they have a lot of life left in them and that they can make something special out of season many have already given up on.