The Mountaineer Fan's Guide to the Season Opener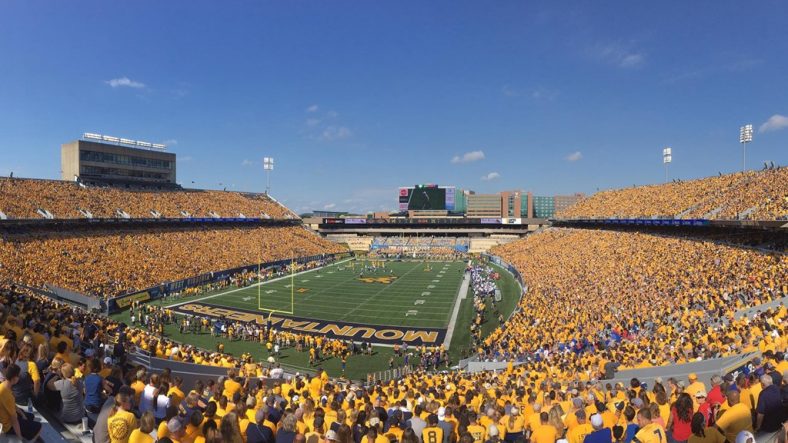 Saturday the West Virginia Mountaineers are set to take on James Madison at Mountaineer Field at 2 p.m. After browsing the Mountaineer groups on Facebook, it's made me realize that Mountaineer fans, as a whole, are a group with a lot questions. This article is going to answer those questions and serve as the Mountaineer fan's guide to the season opener.
What time is the Mountaineer Mantrip?
The first Mountaineer Mantrip of the season and the Neal Brown era will happen at 11:45 a.m. Saturday.
How do I watch the WVU game on TV?
DirectTV: Channel 659
Dish: Channel 428
Cable: AT&T SportsNet Pittsburgh
There has been a lot of confusion with regards to how Mountaineer fans can watch the game on TV. Luckily, WVU has cleared up the issue for us. Per WVUSports.com:
The stream will be available on WVUsports.com and the WVU Gameday App. Additionally, fans will be able to tune in live via Roku and Apple TV by searching for the "MountaineerTV" channel on each device.

For fans inside the viewing area, the AT&T SportsNet Channel Finder and Territory Map can be found on pittsburgh-attsn.att.com. The online stream will be blacked out inside the AT&T SportsNet viewing area.

The game is officially sold out. Fans who have previously purchased tickets are encouraged to pick up their tickets early at will call to avoid long entry lines. Fans still looking to purchase tickets for the game are reminded to visit StubHub.com, the official fan-to-fan marketplace of WVU Athletics, for potential availability.
So basically if you are in the viewing area, yo uwatch it on AT&T SportsNet Pittsburgh. If you are not, you watch it at WVUSports.com or on the WVU Gameday App on Roku or Apple TV.
What uniform will the Mountaineers be wearing?
The uniforms for the season opener are a thing of beauty. These were released by the Raspy Voice Kids Podcast, so if this is not correct please direct your questions to them.
How share are those? I didn't think it was possible to be anymore fired up about Saturday until I saw those.
What colors should the fans wear to the game?
Many fans are looking for information on whether or not this is a "Stripe the Stadium" game or any of the other promotion. There is no dress code for this game for Mountaineer fans. Just show up ready to rock. You can find the schedule along with their promotions by clicking here.
Here's a quick summary:
Gold Rush – September 14 vs North Carolina State
Stripe the Stadium – October 5 vs Texas
True Blue – November 9 vs Texas Tech
WVU football season is almost here. The Neal Brown era is about to kick off and Mountaineer Nation is fired up about it.
More Stories on the WVU Football Season Opener: