The Dana Holgorsen Experiment in Houston Will Fail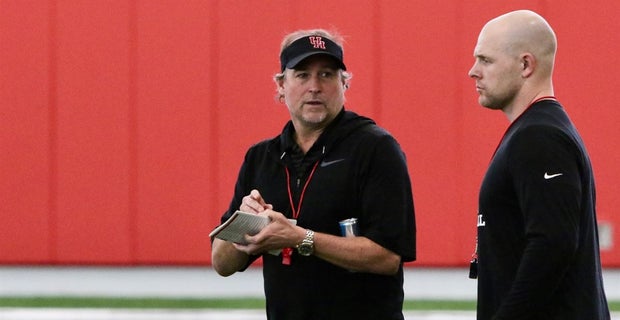 In an article with ESPN, former WVU Head Coach Dana Holgorsen made a truly baffling, ridiculous, selfish statement:
"I left West Virginia for a whole bunch of different reasons.  Houston is home, the University of Houston is a great place, it's got tons of potential and we're going to make it as great as we can possibly make it, but the other side of it is I could never beat Oklahoma.  That's the only school in the Big 12 where we could never get over that hump. We lost 59-56 this year, and I'm like, 'I'm outta here.'
The Houston Cougars are now 1-3 after suffering an embarrassing loss at Tulane. Houston's lone win this season was against FCS school Prairie View.  Reality has likely finally hit Holgorsen; he left a thriving West Virginia program for a team that he will not be able to turn around.
In his postgame comments, Holgorsen was short and sweet, saying, "You can say I didn't have the players ready and that's fine.  You can say that I didn't make any halftime adjustments and that's fine."
Lack of preparation and no halftime adjustments, as well an uncanny inattention to detail, have always been hallmarks of a Dana Holgorsen team.
While he has been given two head coaching positions, he has done nothing to prove that he can actually lead a team.  He's not a great leader of men, he's absentee when it comes to recruiting and his in-game coaching is horrendous.  He would make a fine offensive coordinator on a really good team, but the Dana Holgorsen Experiment in Houston will fail and fail miserably.  He's not Head Coach material.
Twitter Comment of the Day:
Dana Holgorsen: "Hey, you wanna blow some games? Let's go blow some &@$#%$ games!"

— JD Armstrong (@dealin_truth) September 20, 2019