Team of Destiny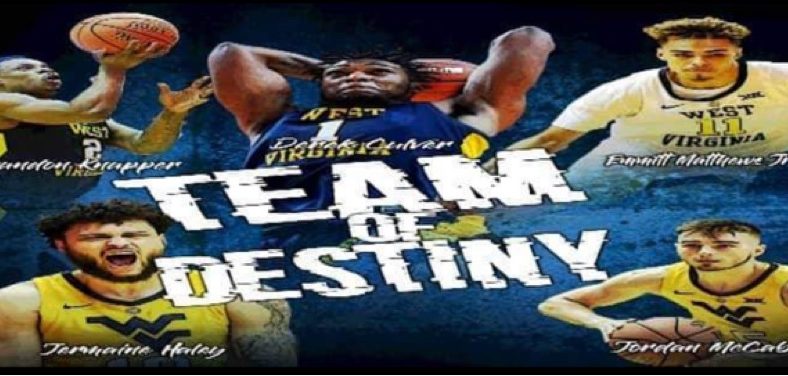 Cover Graphic by Musket Artworks
With two more wins in the Big 12 Tournament, West Virginia will go from one of the most disappointing teams in the nation to one of the most dangerous going into the NCAA Tournament.  Each year there is a team that has everything come together at just the right time and that go on a tremendous run when it matters the most.  This team views itself as 2-0 and has put the past in the rear view mirror.  WVU is playing the best they have all year both offensively and defensively.  Game 2 in the Big 12 Tournament against Texas Tech was arguably their best defensive performance of the year.
An offense that was stagnant and frankly terrible all year is suddenly potent.  Jordan McCabe, Jermaine Haley and Emmitt Matthews, Jr. are playing their basketball of the year and all three can be counted on in big situations.  The hustle and toughness that Coach Bob Huggins has searched for all year has finally arrived.  Role players like Logan Routt, Andrew Gordon and Chase Harler have provided key minutes and played more consistently than we've seen all year.  The passing, rebounding, shooting is all suddenly far better than in the regular season.  Everything is just clicking right now.   It's starting to feel like West Virginia basketball is this year's "Team of Destiny."
This is precisely what makes this time of the year so entertaining.  Anything can happen.  Last year, the University of Maryland, Baltimore County (UMBC) Retrievers, a 16th seed, upset the the top-seeded Virginia Cavaliers 74-54 in the 1st round.  This year could be remembered as the year that the last place team in the Big 12 won the conference championship and made a magical run in the NCAA Tournament.
Notes:
This year's Kansas team is a very flawed.  Without any real NBA-level stars on the team, they lack confidence and leadership, don't play particularly great defense, and often struggle to score points.  However, it's still Kansas and it's still Bill Self.  They will be ready, but they certainly are not the Kansas of past years.
Imagine how Esa Ahmad and Wesley Harris feel right now.
Many people wrote Bob Huggins off as the highest-paid coach to not make the NCAA Tournament this year.  This might turn out to be his best coaching performance of his career.