Teach Me How to Doege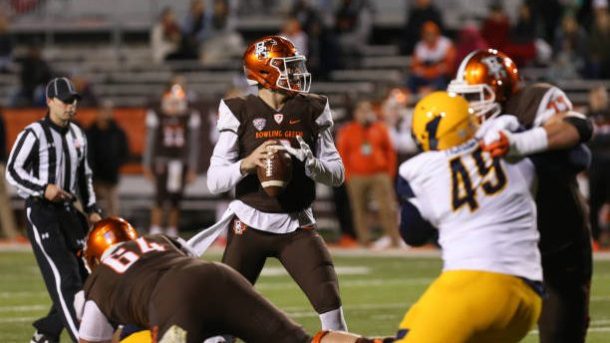 It was announced on Tuesday by coach Neal Brown that Jack Allison will not be at WVU next season. With Allison set to graduate in December, he can play immediately wherever decides to go.
While Allison did not have many great moments at WVU, he did have one of the most .gif-able moments in recent Mountaineer history:
With Allison gone that opens up a spot to become Austin Kendall's backup. It will be Jarret Doege and Trey Lowe fighting it out.
Mountaineer coaches are playing coy, but it is pretty apparent they are saving Doege for a reason.
Jarret Doege season IS coming; it's just a matter of WHEN. WVU QB Coach Sean Reagan on Doege: "In a perfect world, you'd like to save him for the last three games & the bowl. If you don't make a bowl and you saved him for the last three, then you lost one" pic.twitter.com/PFTNOQYGkI

— Ben Booth (@TheBenBoothShow) October 30, 2019
Many Mountaineer pundits are fully counting on seeing Doege on the field Saturday against the Red Raiders.
Neal Brown doesn't come right out and say it, but I'd definitely expect to see Jarret Doege on Saturday.

— Sean Manning (@SeanManning_1) November 5, 2019
Doege could start all of WVU's remaining games and still be eligible in 2020. He was very productive on Bowling Green despite being behind one of the worst offensive lines in the country.
Jarret Doege can officially start all remaining games without losing 2020 eligibility. Despite Bowling Green's offensive line sack rate ranking 120th of 130 FBS teams, Doege led the MAC in passing yards and TD passes. Nationally, he ranked 18th in TD's and 7th in Red Zone TD's. pic.twitter.com/klYjaIYOWz

— Ben Booth (@TheBenBoothShow) November 1, 2019
Doege just so happens to hail from Lubbock, Texas, home of the Texas Tech Raiders who just so happen to be visiting Mountaineer Field on Saturday.
More Stories on the WVU Quarterback Situation:
Coach Brown seems like he really has the itch to get Lowe and Doege on the field Saturday. Will it happen or will there be another day of trotting Austin Kendall out onto the field repeatedly?
Teach me how to Doege.