Sam James Injury Update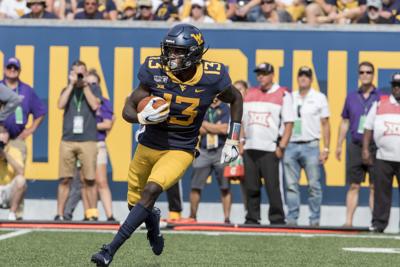 Sam James, the outstanding Redshirt Freshman wide receiver, has been listed as "questionable" for the Mountaineers' game against Iowa State.  Today, on the Neal Brown Show, Brown gave a promising update on James' injury.
"Unless something changes in the next couple of days, Sam will play on Saturday.  He's practiced the last couple of days and we feel comfortable with him lining up on Saturday."
Sam James looks positive for Saturday, per West Virginia coach Neal Brown. (WR banged his head on the turf against Texas.) James leads team in targets and catches.

— G. Allan Taylor (@GAllanTaylor) October 10, 2019
James, who leads West Virginia with 32 receptions through 5 games, has grown into the #1 receiver for the Mountaineers and Austin Kendall's favorite target.
West Virginia is back in action on Saturday against the Iowa State Cyclones.  The game will be shown live on ESPN at 4PM.