Sagaba Konate is Actually Going to Play in the NBA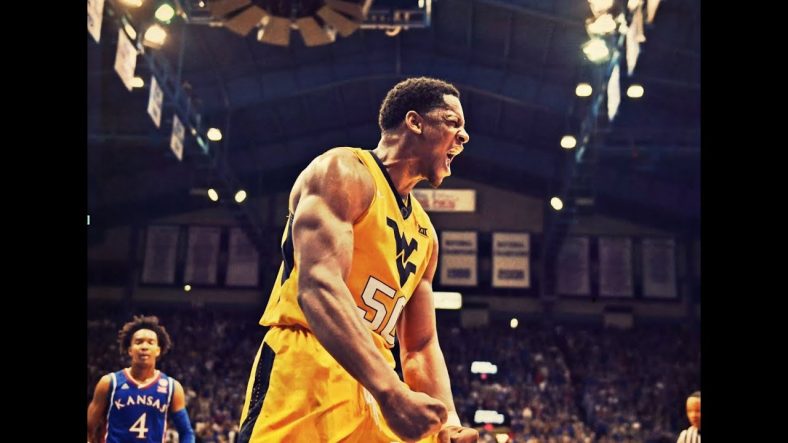 In a league where talented players are cast aside on a General Manager's whim, Sagaba Konate, West Virginia basketball's most prolific shot-blocker in its history, has been given every opportunity in the world to make the roster of the World Champion Toronto Raptors.
The Raptors clearly see something in Konate, who signed an Exhibit 10 contract on July 23rd  The Exhibit 10 contract gives players signed to it the league's minimum salary on a non-guaranteed deal that can included bonuses up to $50,000.
Konate went undrafted following his Junior year, after putting up 13.6 points, 8 rebounds, 1.4 assists and 2.7 blocks on 43% from the field and 39% from beyond the arc in nine total games.  Konate sat out the remainder of the season with a "knee injury", though three different physicians cleared him to play for the Mountaineers.
The real mystery is what exactly do the Raptors see in Konate?  He is very undersized as a power forward at the next level, his shooting range is questionable and he either has a very bad knee issue or simply feigned a knee injury to prepare for his career in the NBA.  All things considered, it really doesn't make a lot of sense why the Raptors continue to give him a chance, unless they know something that the rest of us don't.
Konate is an extremely gifted basketball player and a freak of an athlete, but virtually everyone in the NBA shares those qualifications.  While Konate has major issues that would limit him, the Raptors continue to be patient with him and give him time.
Making it into the NBA would be absolutely fantastic for the former Mountaineer, but it's truly shocking considering the route that he has taken to get there and his limitations as a player at the next level.
While virtually everyone – myself included – thought that Konate would benefit from another year playing under Bob Huggins at WVU and gave him almost no chance to play professionally in the United States, Sagaba Konate is proving all of us wrong.
https://twitter.com/MainTeamSports/status/1178022630684872704?s=20