Sagaba Konate: Hungry and Humble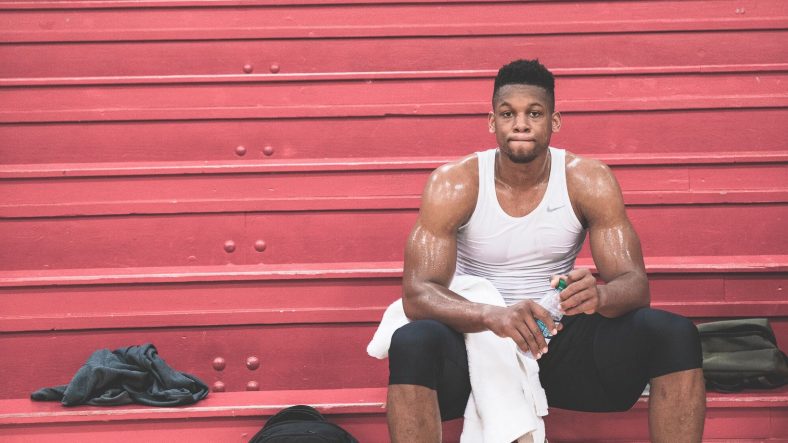 Sagaba Konate, after not being invited to the NBA Combine in Chicago despite an impressive showing at the G League Elite Camp, is hungry and humble.  His pursuit to make it to the NBA hasn't gone as planned, but Konate is still fighting, still working hard every day to make his dream a reality.  His passion and desire is commendable.  After all, he is living what we teach our children from a very young age:  Pursue your dreams and don't ever give up, regardless of the difficulties and challenges you'll face.
Sagaba Konate is so close to making his dreams come true.  He's one of the top 100-150 available prospects in the world to be one of 60 selections made by the National Basketball Association in this year's 2019 NBA Draft.  That's incredible.  He's on the verge, the very precipice of making his ultimate dream come true.  This is not an insane dream of his.  This is not a terrible decision.  He is literally right there!  
How can we look our children in the eyes and tell them that they can be whatever they want to be in life and then look at Sagaba Konate's decision to leave West Virginia University early and mock it?   The possibility of him being drafted remains slim, but there are many other avenues and options to still make his dream a reality.
If one of my children had a dream and they were one of 150 people fighting for 60 available spots, I would tell them to do everything in the world to make that happen.  I would tell my loved ones to to push, to fight, to do everything in their power to earn one of those 60 spots.
Sagaba Konate is the all-time leader in block shots at WVU and I appreciate everything he did for the school I love while he was a Mountaineer.  Just like I would with one of my own children pursuing their dream, I encourage Sags to dream big, keep working hard and make his dream a reality.