Sagaba Konate Gets His Shot at 'The League'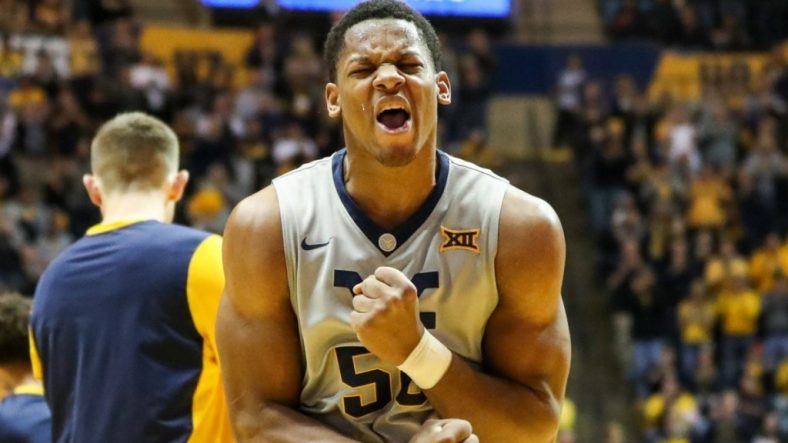 While Sagaba Konate was not selected in the NBA Draft, he will get his shot to make a team. He was signed by the NBA champ Toronto Raptors.
There were many signs that pointed to Konate not getting drafted. First off, he was not invited to the NBA Combine. Second, it was very hard to find a mock draft that had the Mountaineer big man getting selected.
Despite not getting drafted, Toronto could be a great landing spot for Konate. Even though Toronto just won the NBA Championship, if Kawhi Leonard moves on to the Los Angeles Clippers as many project, this will be a team in a transitional period. That will give Sags a great opportunity to earn a roster spot despite not being drafted.
The Toronto Raptors have agreed to a deal with Sagaba Konate (West Virginia), a league source told @TheAthleticNBA.

— Michael Scotto (@MikeAScotto) June 21, 2019
On top of that, Toronto has done a great job at player development. Look at Pascal Siakam. After being selected 27th overall in 2016 out of New Mexico State, Siakam has went from being a role player to arguably the second best player on a championship team. While Siakam is a bit taller than Konate, their skill sets coming out of college are quite similar. It could even be argued that Konate is a step ahead of where Siakam was with his three-point shooting already in place. They are both incredible athletes who need polish scoring in the half-court offense.
Remember, not being drafted is not a death sentence. Sure, it makes the odds of success much less likely, but there have been many undrafted players who carve out a role. One of those include Ben Wallace, someone who Konate recently retweeted a highlight video of:
Konate's junior year did not go how he or Mountaineer fans hoped, but he still has a chance to make it in the NBA, despite not being selected in the NBA Draft.