The Runaway Beer Truck That Got Away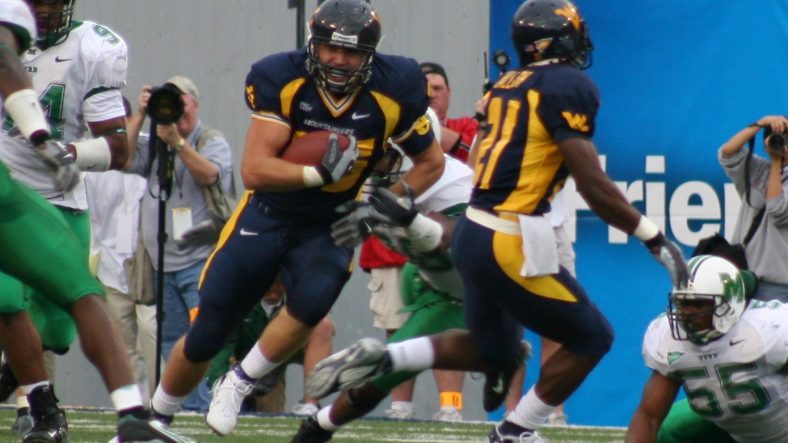 Schmitt is probably the greatest player WVU got from under Maryland's nose.
Check it out:
DC's Owen Schmitt also wanted to play for the hometown Terps but Maryland didn't give him the time of day when he began touring local D-I schools with a box full of Wisconsin River-Falls game tapes sitting in the backseat of his car.
West Virginia wasn't all that interested in him either, but as fate would have it former recruiting coordinator Donnie Young had some spare time on his hands and he decided to pop one of Owen's games into the VCR. Young saw how big Schmitt was and how fast he ran, and then he walked down the hallway to the offensive wing and told the coaching staff that they needed to start using a fullback.
Of all the great West Virginia-Maryland games and outstanding individual performances that I've watched through the years – and there have been a bunch of them – Owen Schmitt's performance at Maryland in 2005 ranks right up there among my favorites. He had only three carries for seven yards in West Virginia's first two games against Syracuse and Wofford to begin the year, making him option No. 10 when Rich Rod started feeding him the football in the fourth quarter of a tight football game.