Potential Future Mountaineer Jalen Bridges Settles on His Next Destination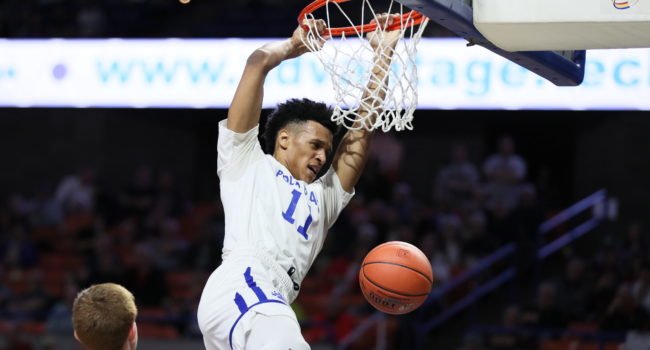 Fairmont Senior Polar Bear star Jalen Bridges has decided where he will be playing basketball for the 2019-2020 season. Bridges announced on Twitter Sunday he will be enrolled at Scotland Campus in Pennsylvania.
https://twitter.com/jalenbridgess/status/1125095347292917765
Also there has been a lot of speculation as to where Bridges will be attending college. He took to Twitter on Sunday to clear the air and make it known that he has not made a "silent commit" and when he chooses his school it will not be a secret.
https://twitter.com/jalenbridgess/status/1125095616571498498
Currently Bridges holds over two dozen Division I offers. That includes in-state offers from West Virginia and Marshall. During the past week has has received offers from TCU, Illinois and Pitt.
https://twitter.com/jalenbridgess/status/1124411768921624576
This is a big-time in-state recruit that is getting suitors all over the country. If Coach Huggins is able to keep the West Virginia state player of the year home and have him suit up for the Mountaineers it would be a huge boost to the class of 2020. Bridges averaged 22.3 points per game to go along with 6.3 rebounds, 1.8 assists, 2.0 blocks and 1.9 steals in 25 regular season games for the Polar Bears.
The 2018 state player of the year was Taevon Horton, who attended West Virginia University for his freshman year but has since entered the transfer portal.