Neal Brown's Recruiting Masterclass (Revised Version)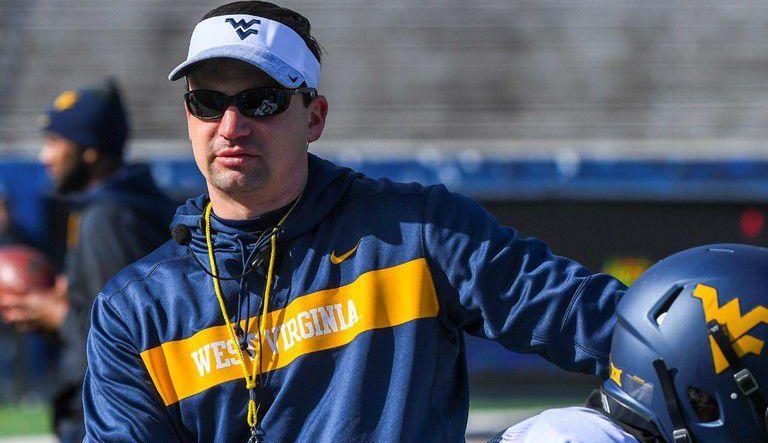 "We weren't going to get high school kids at West Virginia that we were going to win the Big 12 with."  Dana Holgorsen, West Virginia's former Head Coach, explained to Sports Illustrated his reasons for leaving the Mountaineers for Houston.  One of the big reasons was his perceived inability to recruit elite players to Morgantown.
Neal Brown has been on the job for less than 6 months and has already shown that what Dana Holgorsen claimed is wrong.  Brown's 2020 class is shaping up quite nicely with the additions of future quarterback and 4 star recruit Garrett Greene, 4 star cornerback David Vincent-Okoli, outstanding Michigan wide receiver Devell Washington and a pair of 4 star New Jersey players, Defensive Lineman Aaron Lewis and, most recently, Offensive Lineman Chris Mayo.  The aforementioned players were largely not on WVU's radar prior to Brown's arrival in Morgantown and they quickly fell in love with the atmosphere and culture surrounding WVU under Brown.
The commitments of Lewis and Mayo were particularly huge.  Although Lewis decommitted today, Brown got him on campus and got him him to commit.   The New Jersey to West Virginia pipeline was closed under Holgorsen.  Smartly, Brown targeted New Jersey as an area where WVU could pull elite athletes without tremendous in-state competition from other schools.  Chris Mayo and potentially Tirek Austin-Cave could be real pioneers of elite New Jersey players making their home in Morgantown.  In addition to New Jersey, Brown has targeted countries like Canada and England to become recruiting hotbeds for the Mountaineers.  Again, there is little competition here and WVU can quickly become the go-to program for these areas.
In addition to New Jersey, Michigan and international recruiting, Brown and staff have made West Virginia a top priority.  Although WVU missed out on Darnell Wright, the 5 star offensive lineman from Huntington, WV, Brown did everything in his power to lure him to Morgantown.  Wright later admitted on Twitter that Holgorsen never even attempted to recruit him.  The #1 recruit in West Virginia in the past decade was ignored by the previous coach.  Since Brown has taken over, he has formed relationships with 2021 Top 100 overall recruits Isaiah Johnson, Zeiqui Lawton and Wyatt Milum.  Last week, Zach Frazier, a 3 star offensive lineman with big upside from Fairmont, West Virginia, committed to the Mountaineers.  Frazier is ranked as the #3 ranked prospect in the state of West Virginia by 247 Sports.
Neal Brown has a real plan and he's proving that elite talent will come to West Virginia.  His recruiting plan is clever, perceptive, acute.  There's a razor-sharp awareness of what will get the job done that Holgorsen simply lacked.  The goals are clear: attack New Jersey and Michigan hard, make it nearly impossible for the best athletes in West Virginia to leave the state, begin exploring international possibilities and target JUCO prospects with talent that can fill immediate needs.  It's a smart, focused approach and it has already proven to be very successful.