Neal Brown's Quarterback Masterplan Revealed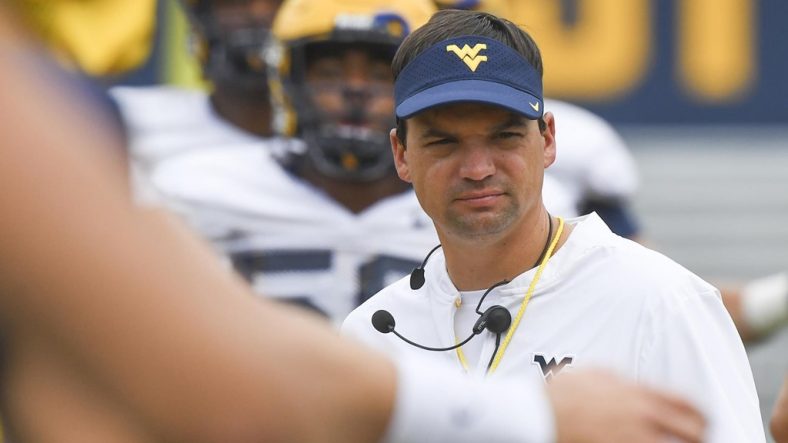 If there are no players that transfer and Garrett Greene honors his commitment to West Virginia, which I fully expect him to, the Mountaineers will have five quarterbacks on the roster that could conceivably become the starter next season.
Neal Brown keeps his thoughts very close to his vest, his motivations and opinions secretive; if he were a poker player, he would never "tip his hand."
However, Brown's plan for how he's going to navigate the future with five quarterbacks on the roster is beginning to become more and more apparent.
Allowing Austin Kendall the opportunity to play and struggle is a very deliberate move by Brown.  Kendall is not the future of this team, however.
Let's look ahead – next summer, Kendall will compete with Jarret Doege for the starting quarterback position and Doege will undoubtedly win that battle.  Brown will say in public that it's a close contest throughout the summer in order to motivate both players, but Doege will be the natural choice behind closed doors.  Doege has the experience and talent advantage, and he will be fully recovered from his offseason surgery.  Kendall will be named backup with Jack Allison falling to 3rd on the depth chart.
In this scenario, Garrett Greene would likely be asked to redshirt for one season with Doege, Kendall and Allison in front of him.  Although Greene is precocious and likely wants to compete next season, it will benefit him to redshirt one season, get in the weight room and better prepare his body for the grind of a college football season.
The following year, in 2021, Doege will again be the starter as a Senior.  With Kendall and Allison both gone, Greene, as a Redshirt Freshman, will be the backup and will get snaps during garbage time.
In 2022, Garrett Greene, as a Sophomore, will be fully ready to take over as the starting quarterback for the West Virginia Mountaineers, where he will be given an opportunity to lead the team for WVU's next three seasons (2022, 2023 and 2024).  Greene, a four star quarterback out of Tallahassee, Florida, has the it factor and Brown will build around him.
This plan leaves Trey Lowe on the outside looking in.  I just don't see a scenario where Lowe is given a real opportunity to thrive and unfortunately I think Lowe will transfer to a school closer to home in Tennessee.  Austin Peay State, located in Clarksville, Tennessee, East Tennessee State, University of Tennessee Chattanooga, etc., would all be outstanding options for Lowe to get a real chance at playing time.  Although Brown never wants to lose a talented player like Lowe, he will likely encourage it under the circumstances.
2020:  Doege (Junior), Kendall (Senior), Allison (Senior), Greene (Redshirt), Lowe (transfer)
2021:  Doege (Senior), Greene (Freshman)
2022:  Greene (Sophomore)
2023:  Greene (Junior)
2024:  Greene (Senior)