Neal Brown Keep the Pipeline to New Jersey Open, Adds Stud Tight End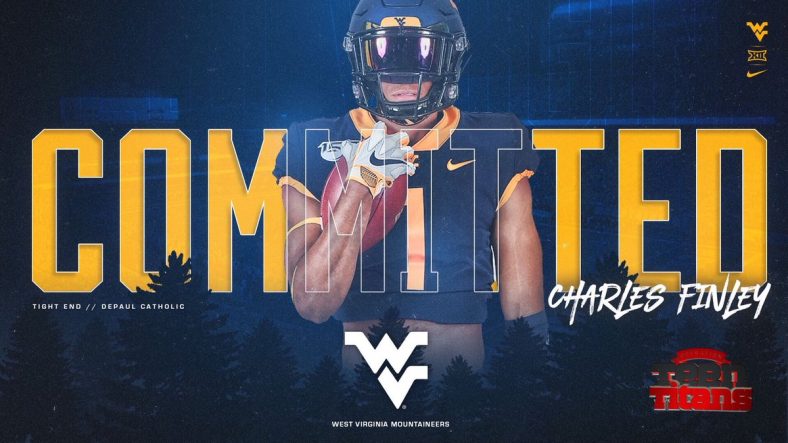 Neal Brown had his sights set one on one tight end from for the Class of 2020 and he has committed. The pipeline to New Jersey stays open as Charles Finley of DePaul Catholic (NJ) has committed to West Virginia.
Finley had received offers from Maryland, Boston College, Pittsburgh, Rutgers, Connecticut, East Carolina, Toledo and several more, according to Rivals.com.
Back in May, Aaron Lewis committed to WVU and it appeared he was looking to bring several more players to Morgantown from New Jersey.
While Lewis eventually de-committed and is headed for Ann Arbor, that has not slowed down the the pipeline from New Jersey to Morgantown. Four-star offensive lineman Chris Mayo and Finley are both Jersey boys headed to WVU and Neal Brown is not done with the Class of 2020.
Head coach Neal Brown is building something special in Morgantown. Stay tuned!