Neal Brown Announced the WVU Players of the Week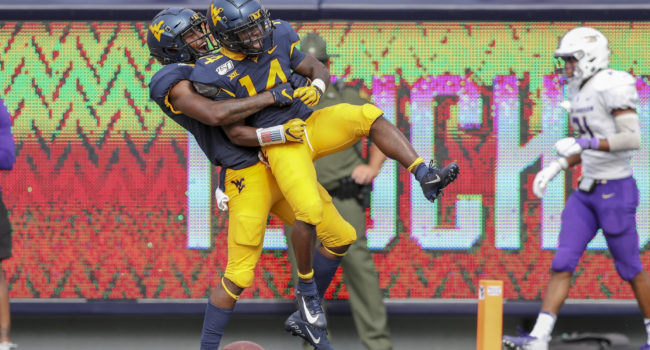 On Saturday Neal Brown and the West Virginia Mountaineers defeated James Madison by a score of 20-13. After trailing at halftime by a score of 7-3, the Mountaineers came out and took a lead early in the third quarter on a touchdown pass from Austin Kendall to George Campbell.
After exchanging field goals, WVU took a commanding 10-point lead in the fourth quarter when Tevin Bush got behind the James Madison defense and caught a 22-yard touchdown pass from Austin Kendall.
https://twitter.com/Bonfiresports1/status/1167900998423076864
On Tuesday Neal Brown announced the WVU players of the week.
Offensive Player of the Week: Tevin Bush
Bush had 4 receptions for 74 yards including the already mentioned touchdown.
Defensive Player of the Week: Reuben Jones
According to the ESPN box score, Jones had two tackles and a sack for the Mountaineer defense. Jones took to Twitter to mention that he had not one, but two sacks on Saturday.
A Win and 2 sacks in my first WVU game.. not a bad way to start the season .

— Reuben jones (@ImDatDude44) August 31, 2019
Special Teams Player of the Week: Exree Lowe
Lowe made a big play when he recovered a fumble on the punt team, flipping the field for a struggling Mountaineer offense.
Special Teams Player of the Week: Darius Stills
Stills had a big-time field goal block against the Dukes. Special teams weren't the only place he contributed as he finished the game with six tackles and a sack. He raced his brother to the quarterback all game long.
WVU Players of the Week
More Stories on WVU Football: