My Confession About West Virginia's Senior Center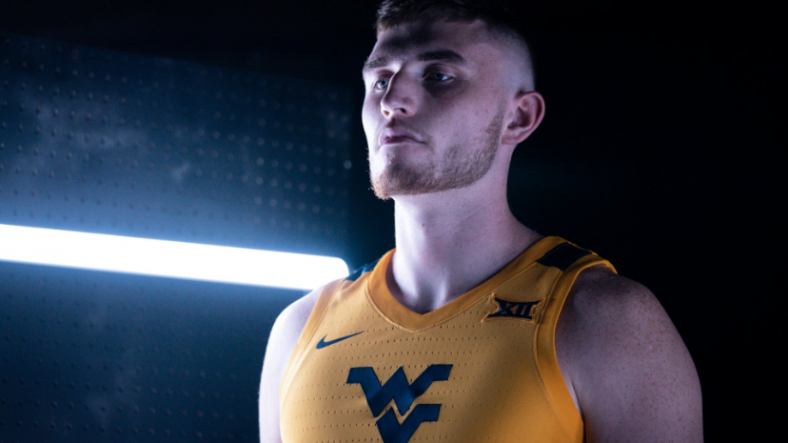 Confession:  A few months ago, I would have said that Logan Routt does not deserve a Division I basketball scholarship.  Not to take anything away from his effort, but the 6'11 Senior from Cameron, West Virginia has averaged a very modest 1.6 points and 1.9 rebounds during his three seasons with the Mountaineers.  He's a big body and has provided quality minutes as a backup center during his time in Morgantown, but his production could make one wonder whether he was scholarship-worthy.
Realization:  Logan Routt has worked his ass off.  During West Virginia's trip to Spain, there was a major difference in Routt.  Filling in for Oscar Tshiebwe, who was unable to travel with the team due to visa issues, Routt proved that he is very, very capable of major contributions this season.  In the team's final game in Spain, Routt finished with 20 points and 10 rebounds in WVU's 98-67 win over the Barcelona All Stars.  In fact, he had the most points (51) for the team during the 3-game trip overseas and averaged 7.7 rebounds per game.  He also shot a team-best 66% from the field during the trip.
In addition to filling up the stat line, he also did what doesn't show up in the box scores, like running the floor, transition defense, controlling the paint on the defensive end, etc. Coach Bob Huggins was very pleased with Routt's performance:  "He played really well," Huggins said. "He played hard, and he really ran the floor, which we were really pleased about. Logan has kind of labored running the floor in the past and he was great."  In other words, Logan Routt has put in the time and effort to be physically ready to compete at a high level this season for the Mountaineers.
Conclusion:  Logan Routt deserves his scholarship.  Huggins said last month, ""He deserves it.  He's been on scholarship before. He's had other scholarships where he had his tuition paid for. He's never been without aid. This is a lot more comprehensive aid with the athletic scholarship than the other."
West Virginia will rely heavily on the post play of Derek Culver and Oscar Tshiebwe, but Routt will also provide key minutes in relief of them and will be called on to start if either Culver or Tshiebwe goes down with injury.  Routt is ready to provide Senior leadership and fill any role that Bob Huggins asks of him this season due to his hard work in the offseason.