Mountaineers Memories: A Record-Setting Win Over Baylor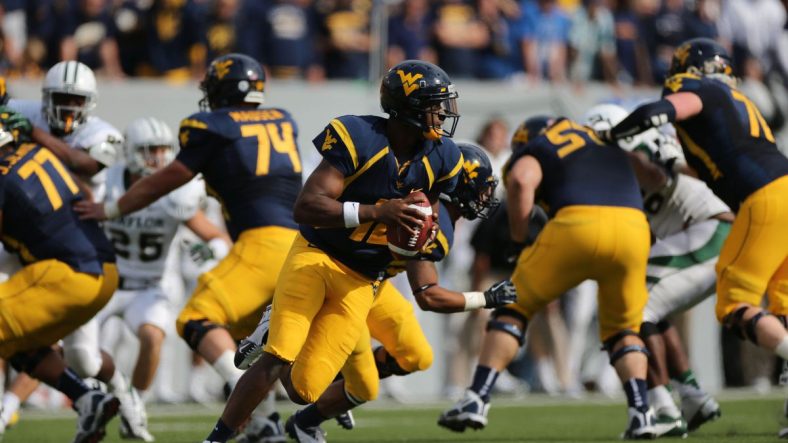 When West Virginia moved from the Big East to the Big 12 many wondered how they would adjust to the new conference. But in late September of 2012 the Mountaineers proved that the Big 12 and West Virginia were perfect together.
That was when No. 25 Baylor visited Morgantown to take on No. 9 West Virginia. In classic Big 12 fashion both teams left their defense at home as the Mountaineers won the shootout 70-63 over the Bears in what was the highest scoring Big 12 game to date. Geno Smith, who was an early front runner for the Heisman after the game, had more touchdown passses (8) than incompletions (6) and future Rams Tavon Austin and Stedman Bailey combined for 518 receiving yards and 7 touchdowns. Bailey broke the Big 12 record for receiving yards with 303 only to be broken minutes later by Baylor wideout and future Dallas Cowboy Terrance Williams who had 314 yards on the day.
Overall the Mountaineer offense amassed 807 yards of total offense, a school record.