Mountaineers Look to Snap Four-Game Losing Streak In Fort Worth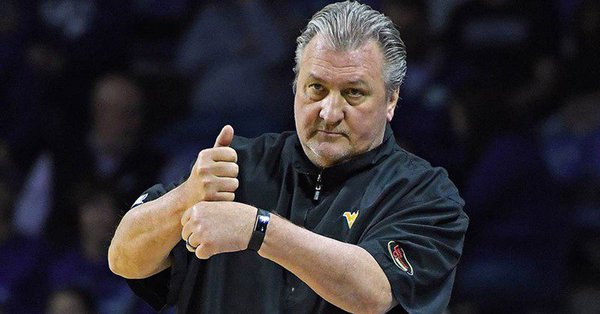 Bob Huggins' team is off to the worst start in conference play he has overseen at 0-4. The Mountaineers look to snap a four-game losing streak tonight in Fort Worth.
The Mountaineers are desperate for a win and are looking to pick one up against old rival Jamie Dixon and his TCU Horned Frogs.
TCU (12-3, 1-2 Big 12) has improved greatly under Dixon who is in his third year after coaching Pitt for 16 with 13 as the head coach of the Panthers.
The Horned Frogs have also slipped as of late, losing their last two games to No. 7 Kansas and No. 20 Oklahoma.
TCU will be without guard Jaylen Fisher. You know, the blonde guy. He has been out of the lineup since a game on Christmas Day against Indiana State.
Despite the losing streak, the Mountaineers have had some stellar play from freshman forward Derek Culver. On top of that, freshman guard Trey Doomes gave up his redshirt in the loss to Oklahoma State on Saturday. With Doomes previously looming redshirt and Culver being suspended for over a month, the two are behind on practice time. This makes it difficult for plays to be ran for the two, but with the team's recent struggles Huggins doesn't have much choice but to go to the two.
"It's kind of hard," Huggins said. "I want to get Trey in, and he deserves to get in. It's hard when you haven't played. He had a couple breakdowns defensively that hurt us [against Oklahoma State]. It's hard to run anything with him and Derek in there because they both really haven't been around that long."
The game tips off at 7 p.m. and will be televised on ESPNU.