Mountaineer Freshman Duo Comes Up Big in Triple OT Thriller, Places TCU Squarely on the Bubble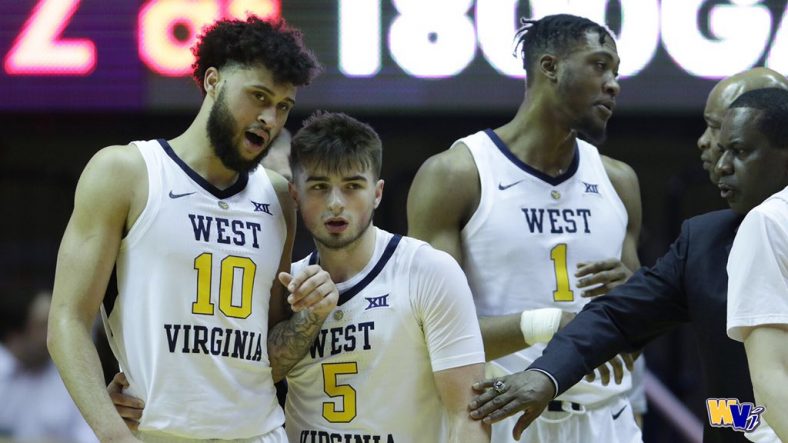 WVU picked up a triple overtime win over TCU by a final score of 104 to 96. The Mountaineer freshman duo of Derek Culver and Jordan McCabe led the way. Culver finished with 22 points and a career-high 21 rebounds while McCabe had a career-high 25 points to go along with 11 assists, five rebounds and six steals. Culver became the first Mountaineer to get 20 points and 20 rebounds since Mo Robinson back in 1977.
Mountaineer fans had to be worried that another close one was going to go into the loss column. West Virginia had a look at game winners at the end of regulation as well as the first two overtimes.
https://twitter.com/FullCourtPres19/status/1100586911347998720
McCabe and Jermaine Haley did a good job of taking care of the ball down the stretch and securing the win. Haley finished with 18 points. Lamont West added 17 and Chase Harler finished with 13.
It was a satisfying win for Bob Huggins along with the rest of Mountaineer nation as this has been a very trying year for his young team. The team was able to regroup after a hard fought loss on the road against Baylor and improve to 11-17 and 3-12 in the Big 12.
With the loss TCU drops to 18-10 and 6-9 in the Big 12. With games remaining against Texas Tech and Kansas State at home and a trip to Texas, the Horned Frogs have some work left to be done if they want to go dancing. Familiar foe Jamie Dixon was his usual animated self during the contest.
TCU was led by senior JD Miller with 24 points. They battled foul trouble throughout with Kevin Samuel and Kouat Noi fouling out.
Up next for the Mountaineers is a home game against Iowa State on Saturday at 7 p.m.