Mountaineer Football Team Will Not Finish Last!!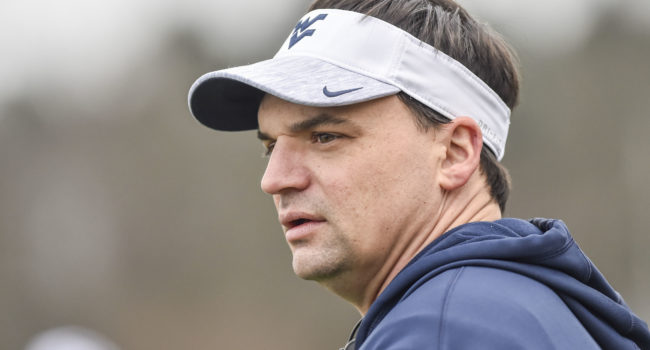 West Virginia Mountaineers head coach Neal Brown during practice on Friday.
MORGANTOWN, WV—Well here you have it Mountaineer football fans—–WVU has officially been picked to finish LAST in the Big 12 Media Poll! To add "Insult to Injury" the Mountaineers were picked to be LAST in a revamped 14 team conference and four of the teams are new to the Big 12.
Since WVU joined the Big 12 in 2012, they were never picked lower than seventh. Here are how the 14 teams were just ranked:
1. Texas (41)
2. Kansas State (14)
3. Oklahoma (4)
4.Texas Tech (3)
5. TCU
6. Baylor
7. Oklahoma State
8. UCF (newcomer)
9. Kansas
10. Iowa State
11. BYU (newcomer
12. Houston (newcomer)
13. Cincinnati (newcomer)
14. West Virginia
In my 51 years of covering the Mountaineers, I have never seen WVU picked so low in any football poll. So what are your thoughts about this year's team, Mountaineer fans?
Here are my thoughts: First of all the WVU baseball team was picked to finish last in the Big 12 and they finished in a tie for the Big 12 regular season championship. Why is that important? Look how far off that prediction was by the Big 12 Media.
Secondly, it seems every time WVU is picked to finish as an underdog they seem to play better and WIN. WVU does not have a Pat White or Steve Slaton but what if our current quarterbacks and running game are way better than predicted? It's best to go into the games under the radar and surprise a few teams. I know Coach Neal Brown has had three losing seasons in four years and the team may be weak in some areas but let's see what happens!
Personally in my experience I feel WVU will at least finish 6-6 with a few big upsets along the way. Don't take any stock in Big media predictions! The games have to be played on the field and anything can happen!