Measuring the Immeasurable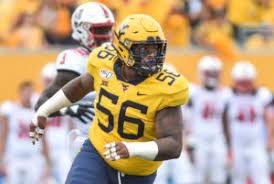 Darius Stills, the All-American Nose Guard for the West Virginia Mountaineers sat through the NFL draft without hearing his name called.  How can a player be dominant at his position at the college level, but have NFL scouts doubt his ability at the pro level?
It happens all the time on all levels of sports when "experts" get so fixated on numbers that they can't look up from their clipboards long enough to see what can't be measured.  Then again, sometimes they look up and see athletic talent that so impresses them, that they still can't see the unseen that has been proven on the field.
When I was a young coach at a high school in Florida, we had a new player transfer in from out of state that was extremely athletic in practice.  So much so, that he became my starting quarterback on the football team.  He was unstoppable in practice through his sheer athletic ability.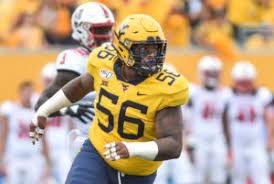 Then came game time and my star athlete might have had all the physical skills, but he lacked the mental skills needed to translate his athletic ability into a positive result on the field.  I had been fooled and it took me almost half the season to admit it.
Doug Flutie was a tremendous QB for our old rival Boston College where he beat every team he had four cracks at except for the WVU Mountaineers, whom he just couldn't seem to master as he had the powerhouse of the day, Miami Hurricanes.  Flutie was short and scouts said he was too short.  They ignored what he did on the football field because he didn't measure up to their measuring tapes.  So he went to the CFL and dominated.  Then he gets a shot at the NFL and wins, but even though he was a winner, he still couldn't overcome his lack of the dream QB height.
This past week I stumbled on a Spring Football League game and a running back that only played in half of his college teams games his senior year at Fresno State, but at the NFL combine he ran a 4.3 40.  Sometimes players that don't perform on the field get a chance at a higher level just because they should be better than they appear according to a measurable.
This brings us back to West Virginian Darius Stills.  Remember when he came to WVU from Fairmont Senior High School?  I don't remember anyone saying he was going to be an All-American.  I do remember fans saying he was too small for the D-line and that the only reason we took him was to get his younger brother Dante to come to WVU.  So what did Darius do?  He proved everyone wrong and made himself an All-American.
Darius seems used to having to prove himself to naysayers, even after having such a stellar college career.  Scouts still haven't figured out how to measure the immeasurable and that's why they're immeasurable and why men like Darius have to keep proving themselves over and over.
The Oakland Raiders signed Darius to a free-agent contract and so he'll get his chance to show what he can do on the field.  Maybe he wasn't drafted, but now Darius has 19 reasons to prove he can excel at the NFL level.  Those 19 reasons are the 19 Defensive Tackles that were picked ahead of him.  It's going to be fun to watch Darius prove them wrong again.