Madisen Smith & WVU improve to 6-1 over Delaware State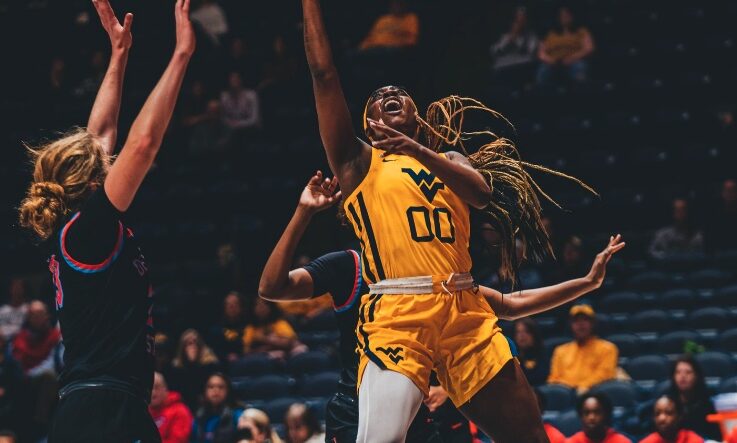 MORGANTOWN, WV—Senior Madisen Smith led the way to a Mountaineer victory over Delaware State with 24 points in a solid 63-47 victory. The win advanced the Mountaineer's record to 6-1.
Smith's 24 points tied her career high. JJ Quinerly added 11 points and Danni Nichols nine.  Kyah Watson eclipsed 100 assists.WVU led 26-22 at the half. The Mountaineers were 34.8 percent from 3 point range and shot 43.1 percent from field goals.
The Mountaineers will be back in action December 8 at home vs. Robert Morris from Pittsburgh.       
On a sad note former Mountaineer standout Donna Abbott passed away at 52. Abbott was on the team from 1989-92 and one of three players to score more than 1,000 points. A native of Huntington, WV, she scored 1,656 points in her career as a forward. She ranks ninth all time in school history. She was elected to the WV Sports Hall of Fame.