Joe Mazzulla Writes Touching Letter to West Virginia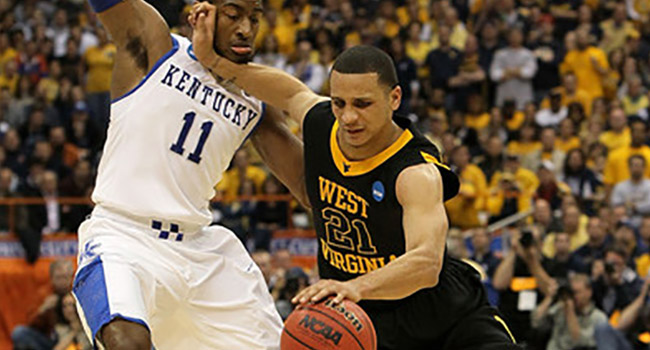 Recently Joe Mazzulla took a position as an assistant coach with the Boston Celtics in the NBA. What an incredible achievement! Before leaving he issued a heartfelt thank you to Fairmont in a passionate letter that opens "Dear West Virginia."
He opens up by talking about how he came to West Virginia 13 years ago and talks about his incredible experiences in the state:
In my opinion the state of West Virginia is misunderstood and its people are undervalued. I came to West Virginia 13 years ago to attend college and play basketball, but something else drew my heart to this state – its people and its mindset. Coach Bob Huggins has always stated the West Virginia's most valuable resource is its people. He is 100 percent correct. This state is blue collar, combining a mindset of toughness, work ethic, and genuine care for others. The personality of this state has kept me here for the last 13 years. It has made me feel like I have been raised here and this is home. In a lot of ways, West Virginia will always be home to me.

I have spent some of my most important years here – my college years and the years of growing emotionally and spiritually after college. I started my career here and began the task of finding my purpose as a coach. I was also very fortunate to meet my beautiful wife, get married, begin growing our family here and purchase our first home. West Virginia has given my family and I experiences that we will forever be grateful for and never forget.
He then continues and talks about his family and how West Virginia always stuck with him. He also credits Fairmont specifically for loving, supporting and caring for his family:
My wife Camai, my stepson Michael and my youngest son Emmanuel are the most important people in my life. Thank you Camai for your love, support and sacrifice. You are the true face of our family by how you keep us all together and give everything you have every day. We have stuck together through so many successes as well as adversity. Nothing sums up West Virginia, Fairmont in particular, better than this. In 2016 I left for seven months to coach in the NBA Developmental League in Portland, Maine. I left my wife and two children behind while I did what we thought was best for our family. The people of Fairmont treated my family with so much respect, love and care, and everywhere my wife turned she had nothing but support and love. It was amazing! Thank you West Virginia for welcoming me and sticking with me. Thank you Fairmont for always loving, supporting and caring for our family.
It's an incredibly touching piece. He ends it with a heartfelt thank you to West Virginia, Fairmont and Fairmont State University. A place where him and his family "will always call home."
Check out the entire thank you letter here.