Joe Mazzulla, West Virginia Basketball's Future Head Coach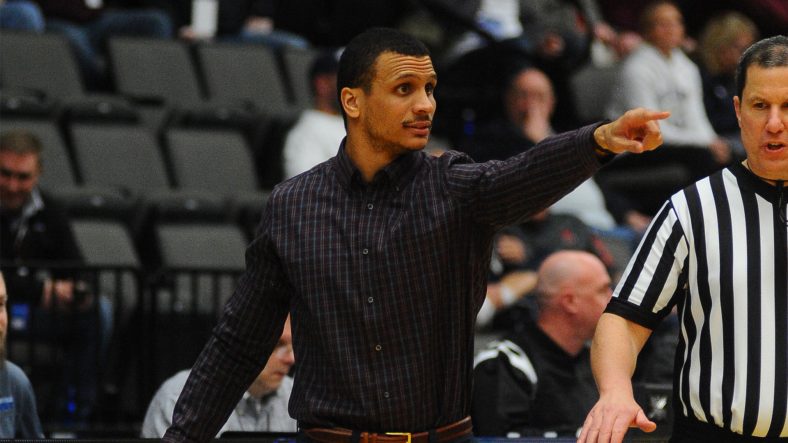 We all want Bob Huggins to be WVU basketball's Head Coach forever.  He's an unforgettable, one-of-kind West Virginian that we'll never be able to replace.  However, the reality is that his lifespan in coaching is somewhere between 2-5 years.  No one wants to think about his eventual replacement (rather, we want to pretend that he will be here 100 years from now), but there is one coach that will have the experience and love of our state that would be perfect to fill the void of losing Huggins when he decides to retire.
Joe Mazzulla, the former Head Coach of the Fairmont State basketball team, left his position to become an Assistant Coach for the Boston Celtics in the NBA.  During his two seasons at Fairmont State, Mazzulla led the Falcons to a 43-17 overall record and earned an at-large berth to the NCAA Division II Tournament.
The Celtics are hiring Fairmont (WV) State coach Joe Mazzulla as an assistant coach, league sources tell ESPN. Mazzulla made a strong impression with Celtics G League staff before returning to college two years ago. He played for John Beilein at WVU.

— Adrian Wojnarowski (@wojespn) June 24, 2019
The Fairmont State Athletic Director knew that the Falcons lost a tremendous coach:  "Although it's tough to see such a great leader and friend leave our program, we could not be more thrilled for Joe and his family. This is a once in a lifetime opportunity for Joe to coach in the NBA."
Mazzulla's move to Boston couldn't be a better situation for a young coach to earn experience and there simply aren't many better coaches to learn from than Celtics' Head Coach Brad Stevens.  Stevens is one of the most intelligent, respected young coaches in the NBA and he's a winner.  Mazzulla has a history of being around outstanding coaches.  Remember, Mazzulla played for West Virginia under John Beilein, another basketball mastermind.
When Bob Huggins retires in approximately 2-5 years, Mazzulla will be the ideal candidate to replace him.  Mazzulla knows what it means to be a Mountaineer.  He was the point guard for the 2010 WVU Final Four team.  He's a winner, he's a leader and he will have learned under some of the best minds in modern basketball history.  Beilein and Stevens are that good.  His experience learning from them will be invaluable.
The timing of this just seems too good to not happen.  Losing Huggins will be one of the saddest days in West Virginia basketball history, but the hiring of Mazzulla would be a breath of fresh air and an outstanding hire for the Mountaineers.