Jalen Bridges Narrows it Down to 10 – Could Huggs Have His First In-State Star?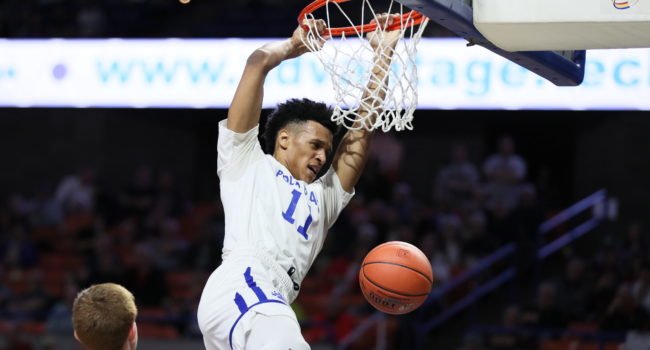 Fairmont Senior (Fairmont, WV) star Jalen Bridges took to Twitter to announce his top ten and had WVU among them. The four-star recruit recently reclassified to the Class of 2020 and will be spending a year at the Scotland Campus, a prep school in Scotland, PA, before heading off to college.
Jalen's top ten include WVU, Pitt, Oklahoma State, Ohio State, Alabama, Miami (FL), Indiana, Xavier, Texas A&M, University of Southern California and Oklahoma State.
https://twitter.com/jalenbridgess/status/1155916542929977346
During his final season at Fairmont Senior, Bridges averaged 22.2 points per game and took his team to the state championship game where they ran into Obinna Anochili-Killen of Chapmanville, another player Huggs has an eye on.
It's easy to tell by the teams in Bridges' top ten that this is a big-time recruit. With his size, ball handling and shooting, Bridges would be a huge boost to the WVU Class of 2020.
Huggs has a connection to Bridges as he already landed Taevon Horton, who was a teammate of Bridges at Fairmont Senior. Horton has since entered the transfer portal, so it's hard to say what kind of effect that has on the chances of landing Bridges. Obviously him entering the transfer portal is not a great sign.
With McDonald's All-American Oscar Tshiebwe coming in as part of the Class of 2019 and four-star Isaiah Cottress already a part of the Class of 2020, adding Bridges would be the case of the rich getting richer.
Hopefully Bridges enjoys his year in prep school and then comes back down to West Virginia and becomes the first in-state star for West Virginia since Kevin Pittsnogle.