It's Time to Finally Forgive Rich Rod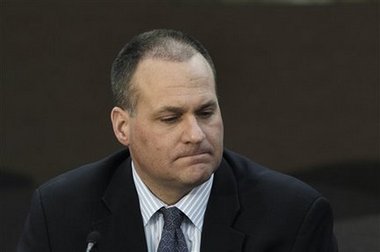 Back in March of this year, Mountaineer Sports did a candid interview with former West Virginia Head Coach and current Offensive Coordinator at Ole Miss, Rich Rodriguez.  Rodriguez was open, honest and still had very raw emotions about his time at West Virginia University.  It's still difficult for him to talk about or think about his final game in Morgantown, a 13-9 loss to Pitt in 2007.  This, of course, was one of the worst losses in WVU football's long history and Rich Rodriguez still, so many years later, feels the pain and sting associated with it.
Rich Rodriguez:  A Prelude to the Interview: https://mountaineersports.com/rich-rodriguez-a-prelude-to-the-interview/
The Rich Rodriguez Interview:  https://mountaineersports.com/the-rich-rodriguez-interview/
There is a large portion of West Virginia fans that will never forgive Rich Rodriguez.  In their minds, he is a snake, a coward, someone that sold out the whole state of West Virginia for greed, for money and power and a better chance at a National Championship.  This group of people are loaded with ridiculous conspiracy theories about him somehow throwing the Pitt game, the most important game in his career, so that he could move on to Michigan.  Regardless of how absurd that is, it is ingrained in the collective mindset of some Mountaineer fans, so firmly fixed in their brains as an absolute truth.  This article isn't for you.
Tony Caridi, host of the Three Guys Before the Game podcast, interviewed Rodriguez recently.  It reminded me what a really great guy Rich Rodriguez is and what an outstanding experience I had when I spoke with him.  He's a West Virginian, through and through.  If he's acting like he still cares about West Virginia and how he still feels the pain of the way he left Morgantown, he deserves an Oscar.  Unless he's the best actor in the world, he's about as genuine a person as they come in this business.
Again, there is a large portion of West Virginia fans that won't ever forgive him, but if you're on the fence please listen to the Mountaineer Sports interview from March and Tony Caridi's recent podcast, and give him a real shot.  Listen to the pain in his voice when the Pitt loss comes up.  Listen to him sincerely express real remorse about how his time at WVU ended.  He acknowledges his mistakes and he truly wishes he could do it all over.
It's been 12 years since he left and it's time to forgive and forget.  Rich Rodriguez, now 56 years old, has made mistakes and has grown from them.   The mistakes he's made just so happened to be on a very grand scale in front of an entire state of people that live and die with the football program that he led.  He did so much for our state, for the old Gold and Blue, and it's time to remember that, to appreciate that, and to move on from any hard feelings about the way he left home.