Horns Down Set to Take Over Mountaineer Nation – WVU vs Texas – Men's Hoops Edition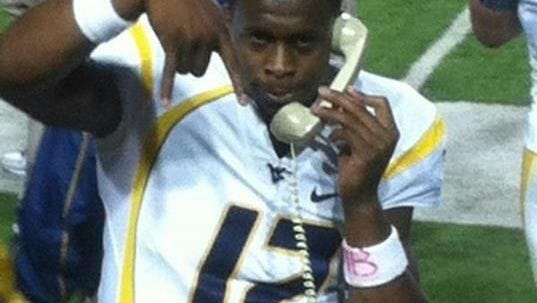 Tonight West Virginia is set to take on Texas in men's basketball. You know what that means. Horns Down will be running rampantly all over Morgantown along with wherever Mountaineer fans roam all over the world.
Bob Huggins will have his team ready to wash a bad taste out of their mouth after a very tough loss in Manhattan against Kansas State. The Wildcats dominated the Mountaineers, taking the lead with a Montavious Murphy three-pointer with 12:10 to go in the first half, 14-11. From there, they never looked back, winning by a final score of 84-68.
The defense has been the cornerstone of this young Mountaineer team. Kansas State was able to shoot 59% from the field against his vaunted defense along with 50% from three-point range. Bob Huggins will have the boys ready to get after it on the defensive end after being picked apart by a Kansas State team that came into the contest with a 7-8 record.
Texas comes into this game with a 12-5 overall record, including 2-3 in the Big 12. In their most recent outing they were defeated at home by Kansas by a final score of 66-57.
Texas' offense is led by four guards who score in double figures. Junior Matt Coleman leads the way with 12 points per game to go along with 4.3 assists per game. Junior Jericho Sims will have his work cut out for him underneath the basket when he takes on the WVU duo of big men under the basket.
The Mountaineers are led in scoring by freshman sensation Oscar Tshiebwe who averages 11.6 points and 9.4 rebounds per game. Closely trailing him is sophomore forward Derek Culver with 10.6 points and 9.3 rebounds. Miles McBride has been good for 10.2 points per game off the bench and has taken over the game for many different stretches of games during the season.
More Stories on WVU Basketball:
While the Coliseum will be fired up for home games, the "Horns Down" movement that has swept Mountaineer Nation will give the fans a little something extra tonight.
The game is set to tip off at 7 p.m. and will be televised by ESPNU.