Holgorsen SUED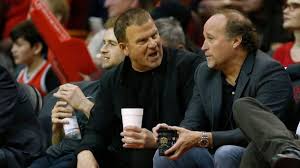 According to a report by the Dominion Post, former WVU Head Football Coach Dana Holgorsen is being sued for back rent and cleaning/repair fees on his former resident in Cheat Lake.
West Virginia's former Head Coach, Dana Holgorsen, left the Morgantown area back in January, but his home remains on the market.  In fact, despite being on the market for over 6 months, the price has recently increased by $200,000. The price went from $2.5 million to $2.7 million on August 9th.
Holgorsen, now the Head Coach of the Houston Cougars, left behind one of the most beautiful homes in West Virginia  The home, located at 214 Mystic Drive in Morgantown, is a five bedroom, 4.5 bathroom home is 7, 733 square feet of West Virginia beauty.
According to Zillow, the home is a "handsome contemporary wrapped in rustic charm capturing the heart of the Mountain State. Light filled rooms, lofty ceilings, simplistic design all describe the unique home situated on 3.62 acres and built using cross laminated construction. Spacious main house & detached guest suite, home has ample space for all occasions. Owners suite accessible in private wing hosting dramatic window flanked walls while secondary ensuites, loft and sundeck complete level 2."
Holgorsen, who has struggled in his first year in Houston with a poor record and multiple embarrassing incidents, now has problems back in Morgantown as well.  He owes $5,000 in back rent and almost $20,000 in cleaning and repair fees, according to the report, and he is being sued for damages.  In addition, the home does not appear that it will be sold anytime soon.