He Will Make This Right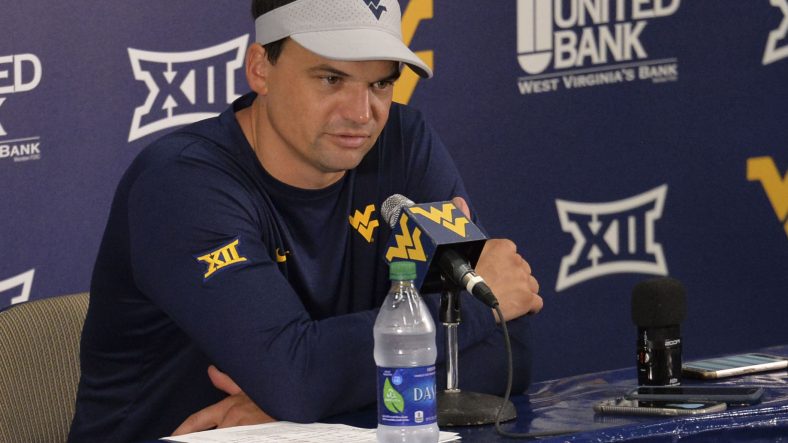 West Virginia Mountaineers head coach Neal Brown talks with the media after defeating North Carolina State Wolfpack on Saturday.
It's difficult to determine whether Neal Brown has lived up to his expectations or has underachieved in his first season as the Head Coach of the Mountaineers because he had no expectations for this team.  The 2019 season will go down as a learning experience for Brown, who will absolutely see better days in Morgantown.
What's known is that the West Virginia football program will only get better, that it has only one way to go and that's up.  It's hard to imagine the 2020 season going as poorly as the first half of this season and lessons learned from his first year leading a team in the Big 12 will pay huge dividends next season.
Prior to the start of the season, Brown was very candid, saying, "I'm not a very patient person, so my last memories when I was at Troy are of a group that we had for three and four years. Everything is new here, so sometimes my expectations are probably a little unrealistic."
The level of play from his team through seven games must be impossibly frustrating for an impatient coach who wants to see immediate results and real, defined improvements.  During summer workouts, Brown said, "I think you like to set your standards early on, and you don't give up on your standards. You have to raise to the standards."
In other words, he doesn't want to simply accept mediocrity or average results.  Brown likely often struggles with the idea of being patient and yet, still expecting to see glimmers of hope for the near future.
Changes clearly won't happen immediately, but the ascension to the top will be deliberate, resolute, purposeful, unwavering.  In time, Neal Brown will figure this out and will make it right.  Although I won't utter West Virginia football's marketing slogan, I do believe in the direction that Neal Brown is taking this program.