Gators Get Bit. Mountaineers Roll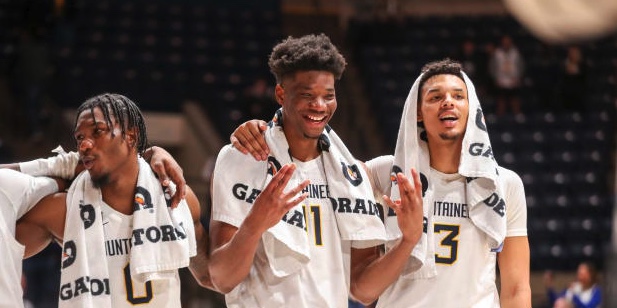 PORTLAND, OR—–The West Virginia Mountaineers finished the Phil Knight Legacy Tournament Sunday evening by whipping the Florida Gators 84-55. The victory propelled the eers to a 6-1 record and winning two of the three tourney games for a respectable 5th place finish. The only loss was to eventual tourney champion Purdue in the first round on Thanksgiving night 80-68. Number 24 Purdue easily handled No. 8 Duke 75-56 in the championship.     
WVU led the Gators 41-33 at the half then went on to outscore Florida 43-22 in the second half. The Gators and Mountaineers both had 13 turnovers each. WVU out rebounded 44-22. The Mountaineers shot 41.2 percent from three point range compared to the Gator's poor 12.5 per cent.
WVU guard Eric Stevenson had three triples to open the second half. He finished the night with 15 points, shooting 75% from the field, seven rebounds, one assist and two steals.
Tre Mitchell finished with 17 points going five out of five from the free throw line.
Florida was unable to overcome the poor shooting at 34.5% from the floor and 11.8% from beyond the arc and could only muster 22 second-half points.
The next game will be at Xavier December 3 at 6:30 p.m. on FS1.