Fran Fraschilla is Fired Up About the WVU Bigs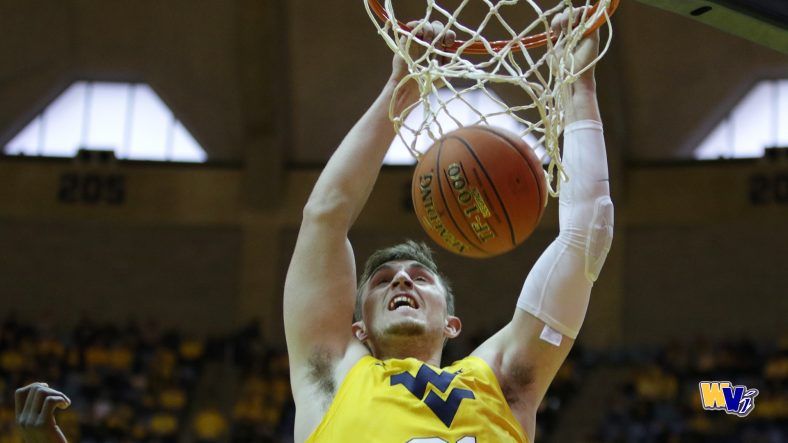 Recent Mountaineer teams have lacked size under the basket. This upcoming season that will not be the case. With Derek Culver, Oscar Tshiebwe and Logan Routt that gives the Mountaineers three players with more than enough size to play the 5.
Despite not getting on the court until the end of December, Derek Culver quickly established himself as one of the premier big men in the Big 12, averaging 11.5 points per game along with 9.9 boards. In two games last season Culver pulled down 21 rebounds.
• Five West Virginia scorers in double-figures.
• Derek Culver, Jermaine Haley and Lamont West score 16 apiece.
• Derek Culver finishes with 16 points and 21 rebounds. pic.twitter.com/lUb3A69ojE

— WVU Men's Basketball (@WVUhoops) March 9, 2019
Derek, we have some great news for you. You have a McDonald's All-American to team up with on the front line for the coming season. Oscar Tshiebwe is the first Bob Huggins' first McDonald's All-American at WVU. If you've watched any of his highlights then you know this is a guy that is going to be an absolute terror on the glass and on the fast break.
https://twitter.com/maxacarlin/status/1177068059930087425
During the Spanish tour this past summer one of the main takeaways was how improved Logan Routt looked. The big man looked to be in incredible shape and dominated the paint. Sure, it wasn't the stiffest competition, but there's no denying that Routt looks ready to be much more of a factor in the 2019-2020 season.
Fran Franschilla, who has been a regular at the Coliseum while doing games for ESPN, has his eye on the Mountaineer front line. He took to Twitter to point out the immense size of the Mountaineers. Frischilla said he spoke with a WVU assistant coach who said, "We're  not having block outs – we're having train wrecks at the rim."
.@WVUhoops Assistant Coach has great line about practice, so far, "We're not having block outs-we're having train wrecks at the rim." Derek Culver is 6-10, 255, Oscar Tshiebwe is 6-9, 258 & Logan Routt is 6-11, 250. They will be formidable.

— Fran Fraschilla (@franfraschilla) September 30, 2019
More Stories on WVU Basketball:
Train wrecks at the rim? Can we start the season now?
Press Virginia is back this season and the depth in the front court will allow Bob Huggins to turn up the pressure for 40 minutes all season long.