Four reasons Neal Brown deserves a final chance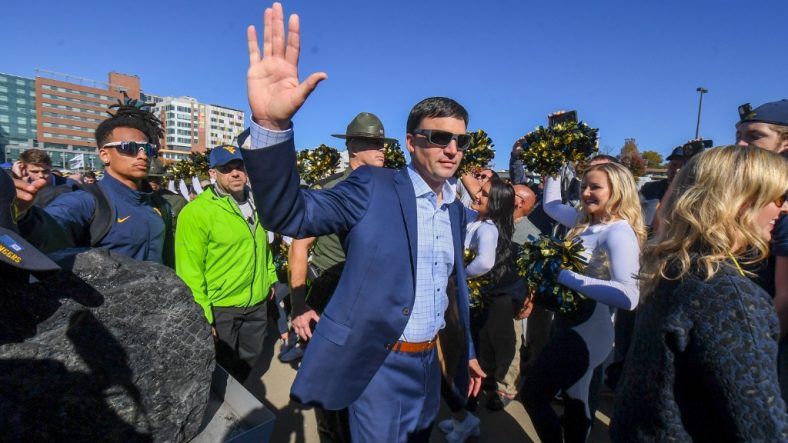 MORGANTOWN, WV—-It's okay to criticize West Virginia Head football coach Neal Brown. It doesn't make you a disloyal fan. The head coach's job is to recruit and produce a winning team and season every year and the ultimate goal, a national championship.
Brown's four year losing record of 22-25 is not anything to be excited about. However, in this day of the transfer portal, what number of wins in a season will be the benchmark of a good year? I think most teams in the Power 5 are lucky to have a seven or eight win season. WVU has struggled since joining the Big 12 to win at least eight games in a season having only done it three times in eleven years.
It was refreshing to see TCU get into the playoffs this year but will they be back next season? Will TCU do it again or possibly go 6-6 in 2023? Look at what happened to perennial powerhouse Oklahoma this season going 6-6 after a coaching change.
Brown's overall 8 year coaching record is 57-41. While at Troy he had a 35-16 record for a .686 percentage. I think Brown deserves another chance for four reasons:
1. His first year at WVU was 2019 in which he inherited Dana Holgorsen's poor recruiting class after Dana jumped to Houston.
2. The global pandemic was in full swing in his second season with a shortened schedule and other recruiting challenges.

3. The Transfer Portal, which launched October 15, 2018, is currently hampering his team's steady growth. It's hard to plan for the future when you have the probability of losing players and having to start all over in building that team culture.
4. WVU can't afford to buy out his contract until 2024. Lets face it. Dana Holgorsen only had one losing season as a head coach at WVU and in the Big 12. Neal Brown has had three out of four. Its likely he would've already been replaced if WVU felt they could cover the 16 plus million dollar buyout.
If Brown has a seven game winning season next year then in my opinion he's improving the program and meeting realistic expectations for WVU in the Big 12. If he has eight or more wins that will be an amazing turn around! His recruiting class looks promising so let's see what happens.
Our condolences go out to the family of Mike Leach who passed away at age 61. He was the head coach at Mississippi State and quite possibly one of the most well known and well liked college coaches of all time. The college football world is mourning his passing.