Former Mountaineer Geno Smith Resurfaces To Say He May Be A Flat-Earther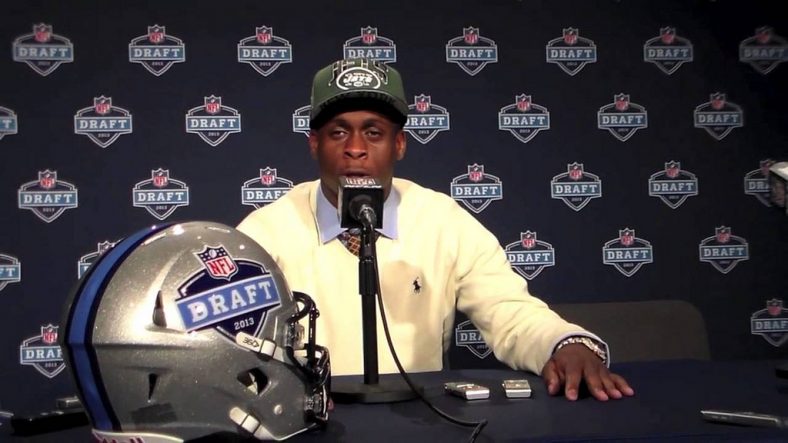 Former Mountaineer quarterback Geno Smith got a great deal of press last season for being the quarterback to break Eli Manning's streak of starts. Now he's getting press for something non-football related.
About a year ago Boston Celtics point guard Kyrie Irving stated on a podcast that he believes the Earth is flat. He has been ridiculed a great deal, as you could probably guess. Well, now it seems he has another pro athlete to share the opion.
On Saturday Geno Smith of the New York Giants took to Twitter to announced that he "may be with Kyrie Irving on this" and advised you "b4 you judge do some HW."
I been studying this whole flat earth vs globe thing… and I think I may be with Kyrie on this… b4 you judge do some HW but what do you guys think?

— Geno (@GenoSmith3) February 24, 2018
Give Geno Credit, he actually stayed on Twitter and responded to some questions that people had regarding his stance on a flat Earth.
That's not enough evidence if u ask me

— Geno (@GenoSmith3) February 24, 2018
Lol ????

— Geno (@GenoSmith3) February 24, 2018
Smith played for the Mountaineers from 2009-2012. He threw 98 touchdown passes for West Virginia and during his junior year in 2011 he was named first-team all-Big East. He was taken in the second round of the 2013 NFL Draft.
During Smith's lone start of the season he led the Giants to a 24-17 loss to the Oakland Raiders. Following the loss, Giants coach Ben McAdoo was fired and Eli Manning resumed the role of starting quarterback of the Giants.