Faded Star Power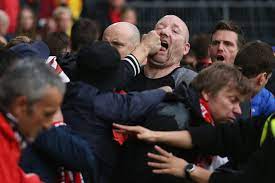 The Mountaineers non-conference schedule is out and it would be a tough one if we could pick the team and go back in time to when some of them had star power.  Of course, nothing stays the same and those former powerhouses lost their power the same time they lost their coaches.
However, when it comes to the Mountaineers playing, I'm watching no matter who they play and so let's go ahead and jump into the 2021 non-conference basketball schedule released today.
The Nov. 9th opener against Oakland is not one of those past glory basketball powers.  This Oakland is actually in Michigan and not that other Oakland located on the west coast.  They have had some decent teams in the past decade, but there's no star power and that's okay.  It will be a competitive game and we'll get to see some good basketball.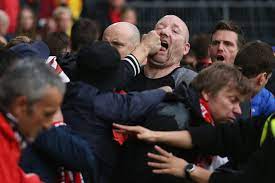 We then play Pitt on Nov. 12th.  I once went to a fight at the old Civic Arena in Pittsburgh, when a basketball game between WVU and Pitt broke out.  I was torn, do I watch the fights in the stands or do I watch the game?  As much as I love the Mountaineers, there were too many fights in the stands to watch a basketball game with officials.  There were no officials in the stands that night to stop the fights, so I spent the evening being entertained by WVU and Pitt fans arguing with their fists.  Pitt used to have star power, but after their coach left for TCU, that power has faded.  Still, it's Pitt, so that game has star power no matter the team records.
The next 3 games will then be played in Charleston, but just like Oakland is not in California, this Charleston is not in West Virginia.  This is the Charleston where the Ashley and Cooper Rivers come together to form the Atlantic Ocean.
The teams we will face are still unknown, but the pool of teams that we might play includes some good football schools, but they're bringing their basketball teams instead, so the luster quickly fades.  Marquette might be fun since their new coach is that bald guy who grew his hair back when he coached at Texas, but when the coach has more star power than his team, then that's not much to hope for in the coach's first season.  Old Eastern Eight and Atlantic 10 teams in St. Bonaventure and Temple might be fun, but Temple without the recently passed John Chaney isn't nearly as fun.
Eastern Kentucky?  Drop the eastern and we could talk, but with Eastern in the name, it's just a game to fill the schedule.
Bellarmine?  They can be good, but the only fun thing about them is if Sean McNeil comes back and plays the team that he quit before he joined.  Is that bulletin board material?  No, but it's amusing.
Radford?  No star power besides the coach and former WVU player Darrius Nichols.
Connecticut had plenty of star power back when Jim Calhoun roamed the sidelines, but since his departure, the luster of that star has faded.  I wonder if they can bring their women's team?
Kent State had a great tight end that got lost in the gym on his way to a football field and instead starred on the Golden Flashes basketball team, but that was so long back that he has since retired from the NFL after finally finding that elusive football field.  The Golden Flashes have not been as good as when he played for them.  Hmm?  I wonder if their coach has checked to see if Antonio Gates has any eligibility left now that he's retired?
UAB flashed at times in the basketball world.  I doubt this is going to be another of those twinkle years, though, so there's no real star power with this game.
Youngstown State is cute, but again, there's no star power.  Perhaps if they could have kept their local star named Derek Culver at home, it might have been a good game, but he's not going to be playing for West Virginia either, so ho-hum.
This year's non-conference schedule is not as tough as the last few we've had, but that's fine with me.  Since there's been so much turnover this year, I'd rather see the team develop and win, than develop and lose.  With this schedule, they should win and there's nothing I love more than a West Virginia win.  It might be a little sweeter against a star power team, but I'm okay with tasting that sweetness at the end of the season.