Could a Former Mountaineer Rival Be Bob Huggins' Final Piece?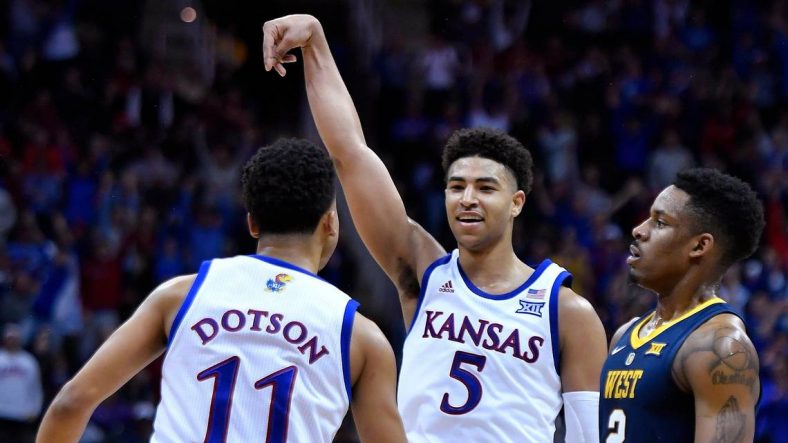 The NBA Draft process has people's head spinning. Players can stay in the draft pool longer than ever. Anyone who followed the Sagaba Konate saga knows this to be true.
It's been a crazy offseason for the Kansas Jayhawks. After being out for the entire 2018-2019 season, it appears Silvio De Dousa will be suiting up for Kansas for the coming season. Top recruit R.J. Hampton looked like he was headed for Lawrence, but has since spurned the Jayhawks and is now headed straight to the pros. The pros in New Zealand, that is.
Then there is the story of Quentin Grimes. He declared for the NBA Draft, but has since pulled his name from the draft and is now in the transfer portal. Grimes was recruited heavily by John Calipari coming out of high school.
Perhaps Grimes is leaving Kansas due to the amount of controversy swirling around Bill Self's program. Or perhaps he was just not happy the way he or his team played during last season. Grimes came in as a top recruit and averaged eight points per game while shooting 38.4% from the field.
If you remember, Grimes had no problem hitting shots against the Mountaineers in Lawrence, hitting five threes in the first half.
This talented guard would be the perfect player to pair with Jordan McCabe and Bob Huggins must be aware of this. It would be good to pair a 6-foot-5 guard with the undersized McCabe as well as Brandon Knapper. Grimes also has the ability to handle the ball and relieve some of the pressure McCabe faces as the primary ball handler.
It's been a crazy offseason and it would be hard to find a better way to head into the season than bringing in two McDonald's All-Americans in Oscar Tshiebwe and Quentin Grimes.