Can WVU Stop Trae Young Again?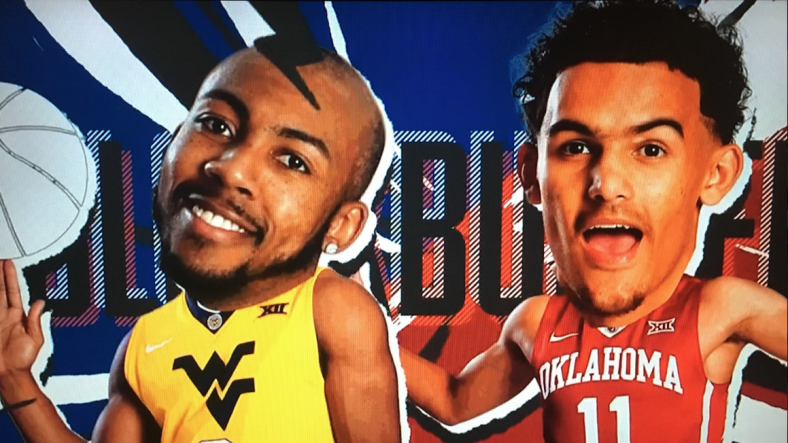 If you're a college basketball fan, there's a great chance you have had about enough Trae Young. Well, he's preparing to take on WVU for a second time and Mountaineer fans are hopeful he gets shut down again.
Last month the Oklahoma Sooners visited Morgantown. The Mountaineers prevailed by a final score of 89-76. Young had 29 points, but he was just 8-f0r-22 from the field, had a season-low five assists to go along with eight turnovers. WVU defensive ace Jevon Carter played a big part in slowing the Sooner star down.
The @WoodenAward Late Season Top 20 includes Jevon Carter.https://t.co/DkNSmmCQn5 pic.twitter.com/SZqbbLyUKR

— WVU Basketball (@WVUhoops) February 5, 2018
The task could be much more difficult in Norman. This season Oklahoma is 11-0 on their home court.
Young's incredible range and ball handling skills have ESPN losing their mind. Literally. During West Virginia games that are broadcasted on ESPN, it seems like they talk more about Trae Young than they do the current game they are televising.
This isn't to take anything away from Young. He's an incredible talent. To lead the nation in scoring and assists as a freshman would be an incredible accomplishment. He's a hometown kid that turned down offers to go to other colleges and is having a remarkable season playing for the college he grew up near. Any college would be thrilled to have a similar situation with a home grown player.
That said, it's time for ESPN to ease up on the Trae Young hype train. While he is doing a great job, he's not without flaw. He's shooting 44.5% from the field and is averaging 5.3 turnovers per game. Though he has had great individual success, the same cannot be said for the success of the Sooners as a team. His team has lost four of their last six contests with one of those wins being a narrow two point win over Baylor, who happened to be tied for last place in the Big 12.
The Mountaineers have a national audience on Big Monday and an opportunity to make a statement. Jevon Carter is sure to be fired up with a chance to go 2-0 against ESPN posterboy Trae Young and stake his claim to being the best player in the Big 12. Carter made a statement with a personalized National Defensive Player of the Year hat.
With Trae Young vs Jevon Carter tonight let's not forget this picture of Carter with a personalized National Defensive Player of the Year hat. Love that move. pic.twitter.com/nkhgigjFmd

— BarstoolReags (@BarstoolReags) February 6, 2018
Tonight might be a good game to listen to on mute if you are a West Virginia fan. Soon-to-be Hall of Famer Bob Huggins should have an excellent game plan to help the Mountaineers get a second win over the Sooners. Will it stop the Trae Young hype train? Not likely, but Mountaineer fans can agree that they'd be thrilled to own two wins over the freshman phenom including giving him his first home loss.