Best Virginia Game Only 25 Days Away!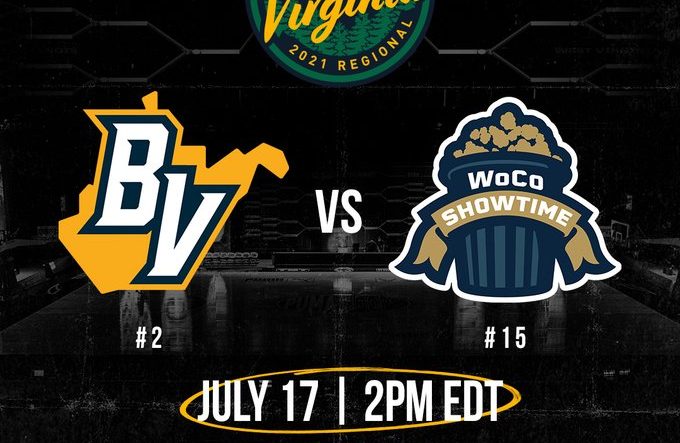 What would happen if we picked a 21st Century Mountaineer All-Star team in basketball?  Better yet, what if that West Virginia all-star team was going to play in a tournament with other all-star teams from around the country for one million dollars!  Would that be a tournament worth watching?
ESPN is banking on it because they will be televising the tournament, which is organized as a 64 team bracket, from July 16th thru August 3, 2021.  The four regions are located in Wichita, Kansas; Peoria, Illinois; Columbus, Ohio; and Charleston, West Virginia.
Best Virginia's first game will be played at the Charleston Civic Center beginning July 17th when they take on WoCo Showtime at 2:00 P.M.
The team is called Best Virginia, because, well, they're representing the best Virginia.
Best Virginia Roster:
Alex Ruoff
Chase Harler
Jaysean Page
John Flowers
Jonathan Holton
Juwan Staten
Kevin Jones
Nathan Adrian
Sagaba Konate
Tarik Phillip
Teyvon Myers
Logan Routt
Best Virginia will be playing the 15th seeded team known as WoCo Showtime, a Wofford alumni team.
WoCo Showtime Roster and College:
Daniel Amigo – Denver
Kevin Hickson – Wofford & UNC Wilmington
Larry McKnight, Jr. – Wofford & NC Central
Lee Skinner – Wofford
Spencer Collins – Wofford
Dennis Tunstall – Towson
Dylan Carl – Purdue – Ft. Wayne
Eric Garcia – Wofford
Fletcher Magee – Wofford
Nate Hoover – Wofford
Neil Rasnake – Western Carolina
The winner of this game will face the winner of the D2 versus Bleed Virginia.
The tournament will operate with what is called the Elam Ending.  Under the Elam Ending the clock is turned off at the first dead-ball whistle with under four minutes to play in the game.  At that time, a target score, equal to the score of the leading team plus eight, is set, and the first team to reach this target score is declared the winner of the game.  Thus, all games end on a made basket and there is no overtime.
Tickets are available for each individual session or for the entire four days of the competition.  The four region winners will play for the championship and one million dollar prize in Dayton, OH from July 31 to August 3 at the University of Dayton Arena.